Advantages and disadvantages of polyurethane friction wheels
Advantages and disadvantages of polyurethane friction wheels
In daily work, the driving wheel can drive the driven wheel to rotate with the help of friction. The friction wheel is composed of two cylindrical friction wheels pressed against each other. Under the action of friction, the friction wheel transmission assembly plays a role in the pressing force.
Under the interaction friction transmission.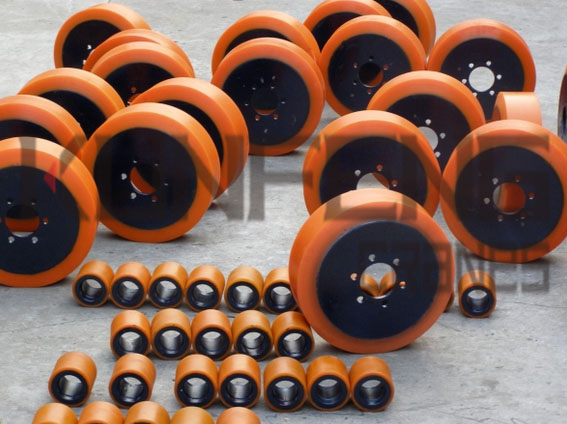 Advantages of polyurethane friction wheels:
1. The friction wheel can change the transm
ission ratio infinitely.
2. Slippage occurs when overloaded, so important parts in the machine can be prevented from being damaged.
Disadvantages of polyurethane friction wheels:
1. Low efficiency of polyurethane friction wheel.
2. It is not suitable to transmit large power.
3. Fast wear and low life during dry friction.
4. Can not maintain accurate transmission ratio.