Benefits of Food Cleanroom Cranes
Perfect choice of material. No wear. For your production under clean room conditions.
Clean room cranes are specially designed for use in food production. All cranes are available on request in versions made entirely of stainless steel of various grades (e. g. 1.4301, 1.4571 etc.). The clean room cranes are equipped with a special load belt that is maintenance- and lubricant-free, making frequent later lubrication just as much a thing of the past as corrosion on force-transmitting parts.
All the components of our clean room cranes have been optimized for use in the food industry and ensure that your products are manufactured in top quality.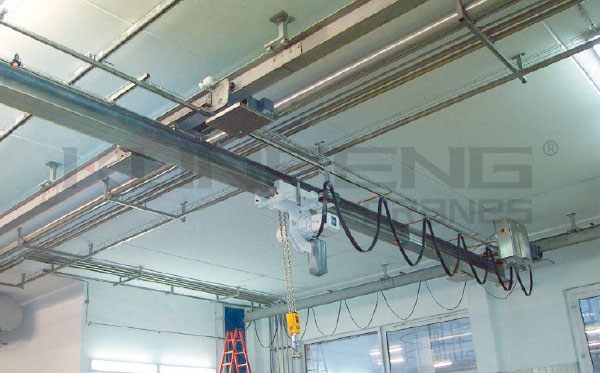 Food Cleanroom Bridge Cranes, Clean room jib cranes, Clean Room Aluminum Alloy Cranes