China supplier of Demag DH wire rope hoist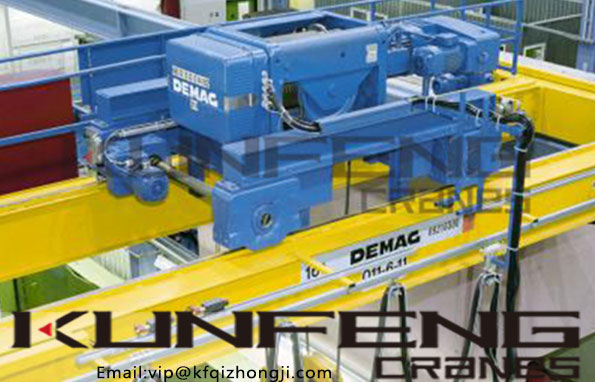 SMF Demag DH wire rope hoist
DH wire rope hoist meets high requirements
Our DH wire rope hoist can be used in a variety of applications, both for cranes and monorail cranes, as well as for fixture solutions. The product has a number of special technical advantages, which can reliably carry the load and meet the strict requirements of customers. The conical rotor brake motor, together with the mechanical micro-speed sub-motor, enables multiple starts/stops and a high power-on duration. By using a fatigue-tested contactor control system, the DH wire rope hoist ensures reliable operation in harsh operating environments (high temperatures, high dust content, and aggressive air). Other features:
* Available in three models with a lifting capacity of 100 tons
* Hook stroke up to 104 meters
* Highly accurate positioning by mechanical micro-speed sub-motor
* can be roped in all directions
* The anti-torque rigid frame can be bolted on each side.