DRS wheel box systems alway the right wheel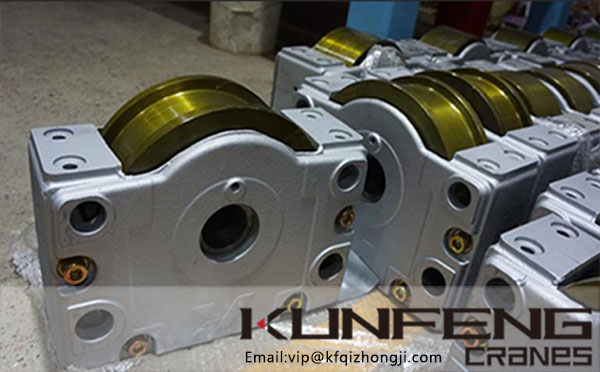 The
Kunfeng Heavy Industry DRS whee lbox system
delivers exceptional performance – from project engineering to equipment installation, the
DRS wheel box
is an outstanding solution for your general purpose. Wide range of applications, such as the central drive unit for storage and transport equipment and the drive of the DRS wheel box, the drive with DRS travel wheel box for product conveyor lines, crane equipment with DRS wheel sets, etc.
Precise size
The wheeled housing is compact and the high precision of the various surfaces and precise geometry ensure that the wheelbox is easily connected to your equipment. At the same time, the wheel has good starting and braking performance, which makes the walking wheel run smoothly on the track. In addition, specially designed ribs ensure high rigidity of the box body.
Simple walking wheel replacement
The Kunfeng Heavy Industry Wheel Group Asymmetric Structure Wheel Box can reduce the time for the replacement and calibration of the wheel when the wheel box is installed in the item. The wheel housings are connected to each other and the conventional wheels are used to complete the replacement of the wheels. Or you can change the wheels of other designs and materials.
Tailored modular system solutions
■Simple selection;
■Multiple installation connections;
■Optimized size design;
■ Seamless connection with customer design;
■ Support multiple CAD design solutions;
■Easy assembly and calibration work is easy.