Demag DRS500 wheel box system
Our Demag DRS500 wheel box system
has excellent performance. From project engineering to equipment installation, DRS wheel box is your outstanding solution for general occasions.
Accurate size: The wheel box body adopts a compact design, and the high-precision surfaces and precise geometric dimensions can ensure that the wheel box can be easily connected to your equipment. At the same time, the wheels have good starting and braking performance, which enables the walking wheels to run smoothly on the track. In addition, the specially designed reinforcing ribs ensure the high rigidity of the box body.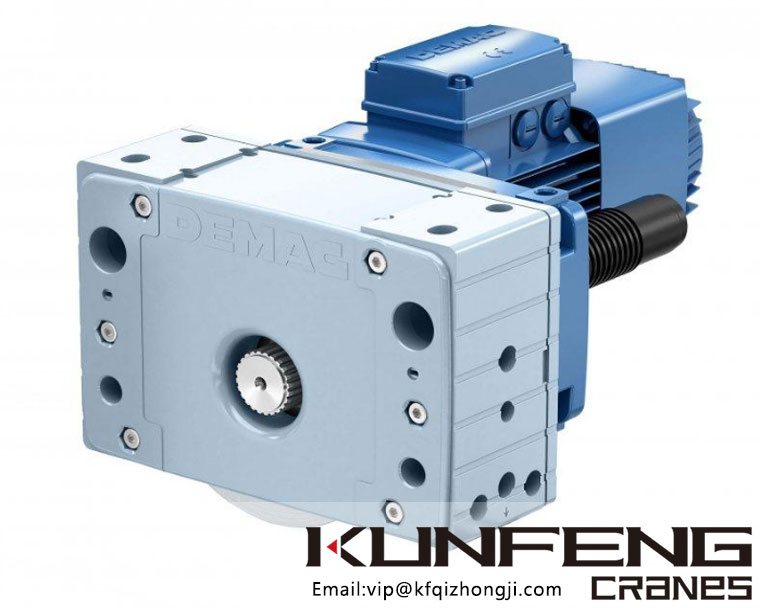 Fully enclosed design: The box is sealed on five sides to protect the traveling wheels from external mechanical influences. Starting from the model DRS112-200, the wheel box body is made of high-quality, corrosion-resistant die-cast aluminum material, and the thickness of the surface powder coating material is 90um.