Demag DRS walking wheel box configuration motor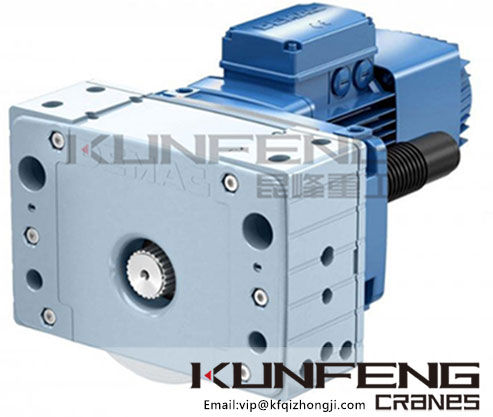 The
Demag DRS travel wheel box
can be used for transport operations on the track (including heavy-duty transport), which we use to combine a complete set of travel units with both drive and non-drive designs.
The DRS travel wheel box is driven by a modular industrial-driven parallel shaft. Straight shaft geared motor drive. It provides you with exceptionally reliable performance and excellent interchangeability when the wheels need to be replaced.
Wide applicability for cranes and related mechanical engineering solutions;
Excellent performance and maximum load capacity;
Provides a large number of standardized walking wheels;
High quality housing for optimum protection of the wheels and bearings.