Good supplier of Demag DRS walking wheel box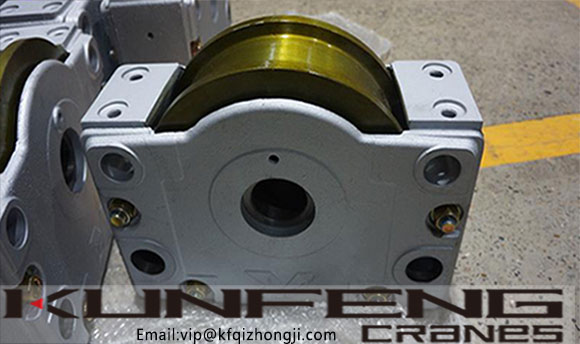 Demag DRS walking wheel box
Our DRS walking wheel box system is versatile and perfectly integrated with our modular drive system. Eight fine-grained specifications, each with a load capacity of up to 40 tons, make it the most suitable wheelbox for every application. A wide selection of walking wheels and special walking wheels are designed to accommodate almost any running track and operating conditions. Cost-effective, can be installed directly. More advantages:
Excellent performance and maximum load capacity.
Provides a wide range of standardized walking wheels and custom designs.
Provides 4 options for connecting to the superstructure.
High quality housing for optimum protection of the wheels and bearings.
High hardness.
Optional accessories can be connected directly.
Laser calibration system can be used for walking wheel boxes of multiple walking units.