How to ensure the cleanability of your cleanroom crane in the
How to ensure the cleanability of your
cleanroom crane
in the pharmaceutical industry
Hygienic and sterile production processes. Pioneering research. Flawless products. The cutting-edge pharmaceutical industry is defined by its precise manufacturing methods and outstanding quality. To achieve these high levels of precision and cleanliness, specially designed and clean cleanroom cranes are a must. Read on to find out how to ensure high levels of cleanability at all times.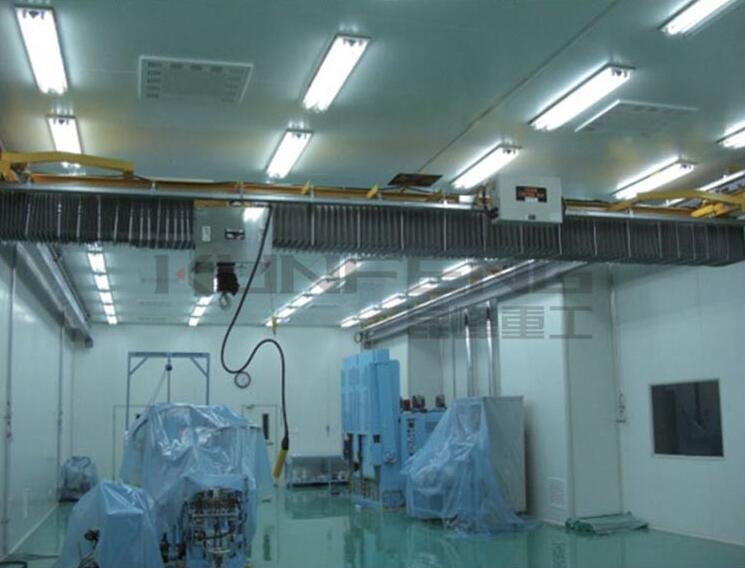 Why is cleanability so important?
The requirements set for certain work or production environments determine what material and/or surface treatment is most suitable for a lifting or hoisting device. In the pharmaceutical industry, the cleanability of the crane would be your starting point.
When manufacturing pharmaceutical products such as drugs, a wide variety of threats could (cross)contaminate or poison ingredients and end products subsequently. To stay away from the biggest threat to the pharmaceutical industry, microbial contamination, cleanliness is therefore a must.