Non-standard custom walking wheel box manufacturers, custom Demag DRS wheel set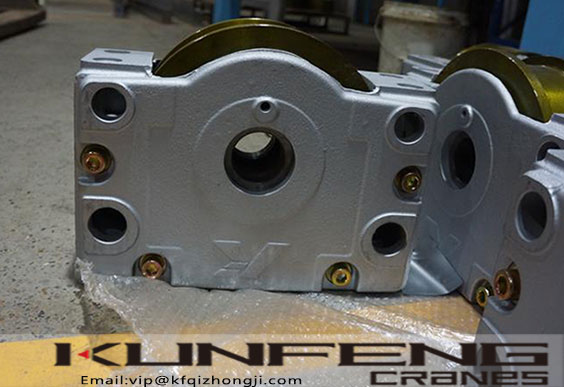 Non-standard custom walking wheel box, custom Demag DRS wheel set! We are a professional manufacturer of Demag walking wheel boxes, custom-made production wheel sets according to customer needs!
DRS wheel set advantages:
Easy to install and maintain, and easy to connect with the structure.
The wheel material is ductile iron with various diameters, excellent performance and strong carrying capacity.
The starting and braking performance is good, and the track is not damaged.
The laser calibration system eliminates various mounting errors during the installation of the wheel box.
The walking wheel tread can be specially hardened to meet the high speed requirements.
The wheel box body is sturdy and durable, effectively protecting the walking wheel and bearing arrangement.
Technological innovations such as Demag's patented torsion brackets, bearing arrangements, cabinet design, etc.