Precautions for hoisting of 10,000-level cleanroom cranes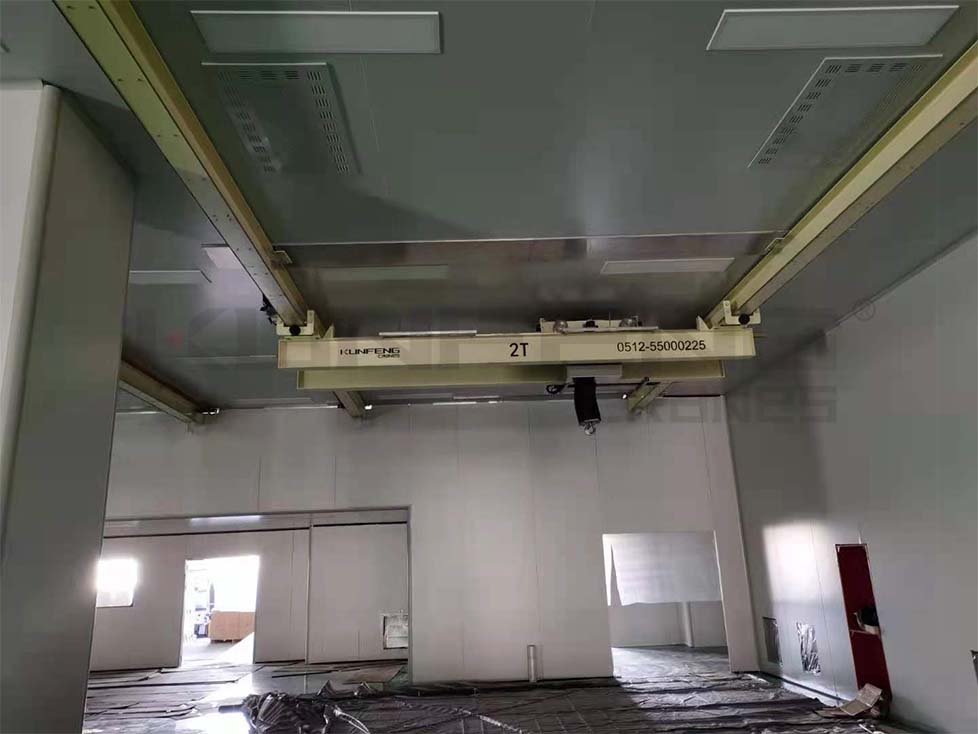 Precautions for hoisting of 10,000-level cleanroom cranes
The 10,000-level cleanroom cranes is also called a clean room crane and a dust-free crane. It is a material lifting tool specially used in clean rooms. The 10,000-level clean room means that the number of dust particles with a diameter of 0.5um or more per cubic meter of air is less than 10,000. When the 10,000-level clean crane is hoisted, if you do not pay attention to related problems, it may affect its use effect and even lead to some safety accidents. So, what should we pay attention to when hoisting the 10,000-class clean room crane?
Precautions for hoisting of 10,000-level clean cranes
1. Look at the operating conditions. Before hoisting and operating a 10,000-class clean room crane, attention must be paid to its operating conditions. If the operating conditions do not meet the requirements, there may be a safety hazard when using the equipment. Therefore, special attention should be paid when hoisting.
2. Look at the matching of equipment and accessories. When hoisting a clean room crane, pay attention to its counterweight, and at the same time, pay attention to the condition of the relevant operating equipment, and whether the magnification of the relevant hook, pulley block, and wire rope matches the object to be lifted. If they do not match, it may affect the effectiveness or safety when using a clean crane.
3. Look at the connection point. Since there are many connection points of the 10,000-level clean crane electric hoist itself, if the connection points are not in place, it may cause abnormal conditions during the use of the equipment. Therefore, it is necessary to ensure that the relevant connection points are very firm during hoisting, so that the connection effect is better.
The above are three issues that should be paid attention to when hoisting the 10,000-level clean crane. When installing, you should pay attention to the operation as required. If there is any abnormality in the installation process, it is recommended to ask professionals according to the situation, and then continue the installation.