Robotics Institute Clean room Crane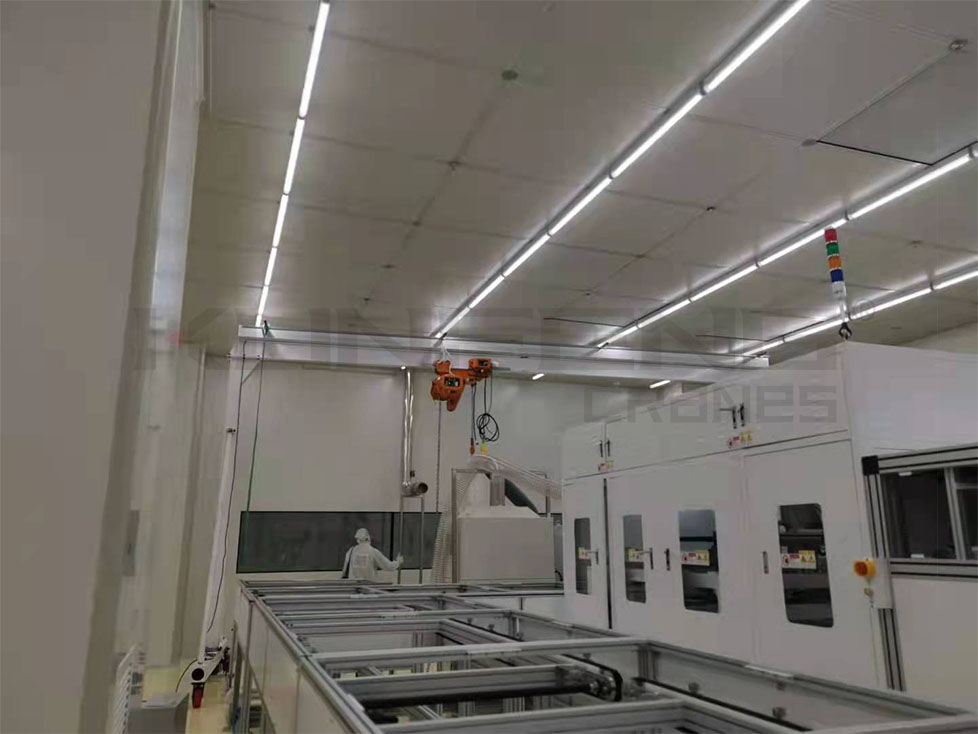 Robotics Institute Clean room Crane
The clean room crane is a dust-proof crane that can prevent dust from falling, and the dust-free flying car can be used in the robot research institute. The clean-room hoist of the Institute is a light crane, and the electric hoist is dust-proof. Let's take a look at the maintenance content of the dust-free hoist of the Institute of Robotics!
In order to be able to use each mechanical equipment better, it is essential to maintain it. We often see electric hoists on light cranes. How to extend its service life will now be introduced to you.
First of all, choose a high-quality dust-free electric hoist. Its use time is relatively poor, but with good quality, if it is not properly protected, its service life will be correspondingly reduced, and it will often fail during use. When using a new electric hoist, we must first debug it, power on it after debugging, and then perform no-load test and load operation on it. Only when the equipment can operate normally under these conditions can it be used.
During use, the brakes and reducers should be checked regularly, and repaired in time if they are damaged. After maintenance, it can be used after no-load test and load operation. Regularly maintain the dust-free electric hoist of the research institute. During maintenance, it is necessary to pay attention to the cleanliness of the oil during the operation of the dust-free electric hoist, no impurities, and a moderate amount of oil.
To sum up, the debugging, testing and maintenance of the dust-free electric hoist of the Robot Research Institute are very important before and after use. This is not only to reduce the occurrence of failures, but also to extend the service life.