Single girder overhead clean room crane
This Single Girder Overhead Crane can be applied for all markets and is especially designed for small span applications. It is perfectly suited for maintenance activities.
All components are made of steel and stainless steel to guarantee total cleanness in cleanrooms.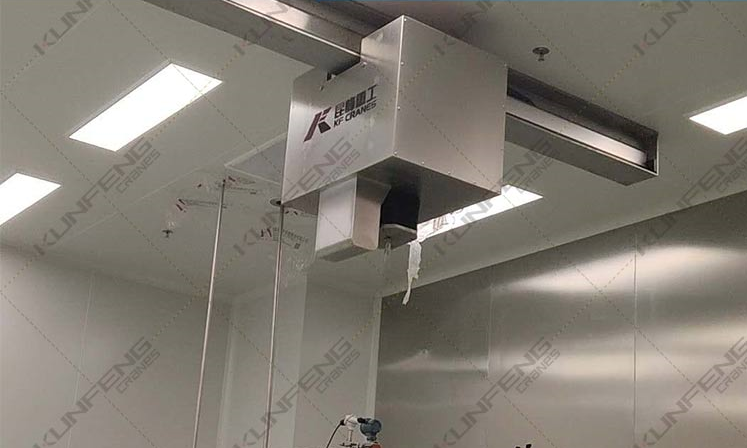 Kunfeng Heavy Industry is a clean room crane manufacturer with many years of experience in clean room crane manufacturing. We provide crane design and quotation. Welcome to inquire!