The advantage of DRS Wheel set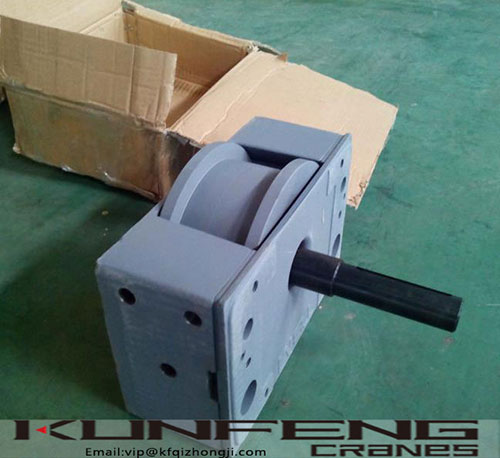 DRS wheel set advantages:
Simple installation and maintenance, convenient connection with structure.
The wheels are made of ductile cast iron, with various diameters, excellent performance and strong carrying capacity.
Good starting and braking performance without hurting the track.
The laser calibration system eliminates various installation errors during the installation of the wheel box.
The tread of the walking wheel can be specially hardened to meet the requirements of high speed.
The wheel box case is sturdy and durable, which effectively protects the running wheels and bearing arrangements.
Technical innovations, such as Demag's patented torsion-resistant brackets, bearing arrangements, cabinet design, etc.