What is an overhead crane?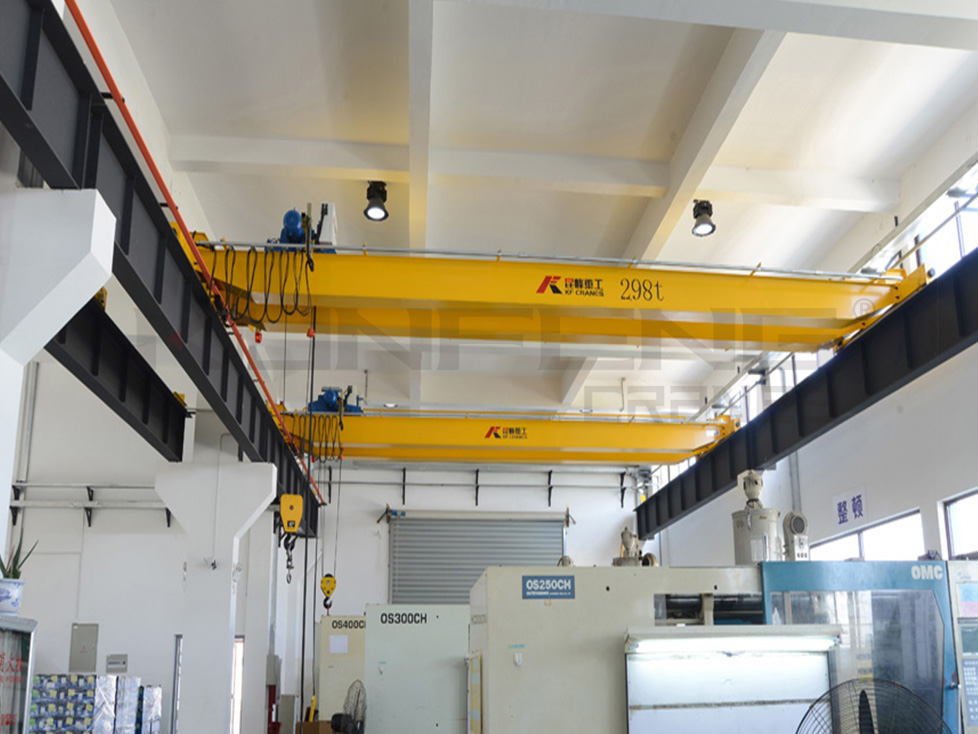 What is an overhead crane?
First things first – overhead cranes can come in many shapes and sizes, so if you're not certain on terminology it's best to start by asking – what exactly is an overhead crane?
An overhead crane consists of two parallel runways which support a horizontal beam (often called the bridge or simply the crane) on which a hoist or hoists run. The supporting runways can be attached to the building walls or columns at a raised level, or be supported by a series of columns (often called 'free standing gantry steelwork').
The crane bridge will usually be able to move up and down the runways (what is known as long travel) and a single pair of runway beams can support multiple crane bridges if needed.
Overhead cranes, particularly when supported by gantry steelwork, are often confused with gantry cranes (where the crane's columns travel longitudinally and form a single structure with the bridge to straddle a gap).