Which DRS315 walking wheel box is of good quality?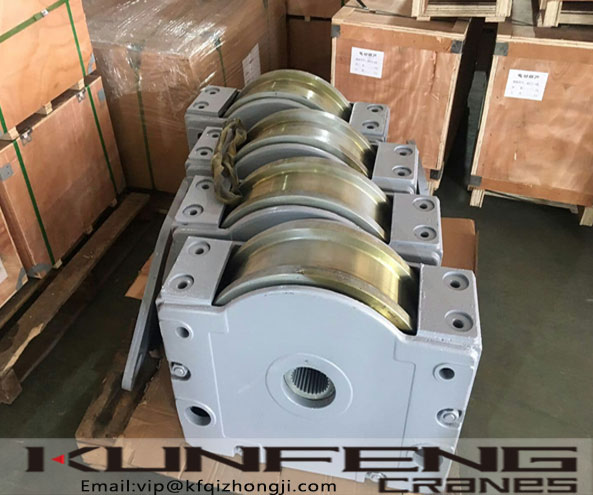 Demag DRS315 Walking Wheel box is an important load bearing device for cranes, which is widely used in the field of cranes. So which one of DRS315 walking wheel box is of good quality? Let's introduce it below.
SMF Heavy Works is a professional manufacturer of DRS315 traveling wheel cases. The produced DRS315 traveling wheel cases are beautiful in appearance, easy to install and maintain, strong in structure, strong in bearing capacity, and economical and durable. It is a priority for many companies to purchase traveling wheel sets. Heavy Industry specializes in the production of various types of crane machinery and crane accessories. After more than ten years of development, it has accumulated rich production experience. The company has high-quality professionals, uses advanced production equipment, and introduces advanced international technology to make the product process better and better. It can meet the customer's needs for different working conditions. The DRS315 walking wheel box produced by SMF Heavy Industry provides services for users, making you more assured to buy and more worry-free. More peace of mind.
The DRS315 walking wheel box provided by SMF Heavy Industry is well received by users at home and abroad for its reliable product quality and excellent after-sales service, and has also been praised by industry insiders.
SMF Heavy Industry is located in the beautiful Suzhou, with a long history, pleasant scenery, convenient transportation and developed economy. It is a professional production base of DRS315 walking wheel box.