Which quality is good for wire rope electric hoist?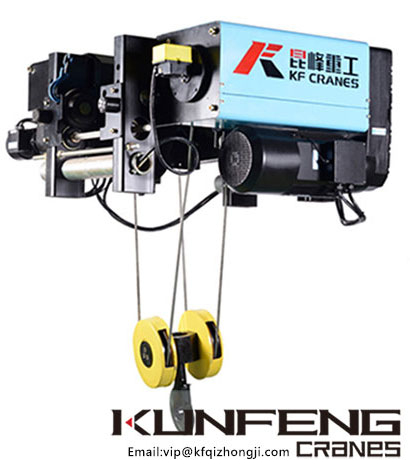 As a light and small lifting equipment,
Wire rope electric hoist
has a wide range of applications in modern industry. Because there are many manufacturers of
wire rope electric hoists
on the market, it is difficult to choose when purchasing wire rope electric hoist, then we will come below. Understand the quality of the wire rope electric hoist manufacturers.
Kunfeng Heavy industry is a brand manufacturer of
wire rope electric hoist
, focusing on the production of lifting equipment for more than ten years. The wire rope electric hoist has light weight, beautiful appearance, reasonable structure, convenient operation, low failure rate, high work efficiency and long service life. Long-term features are commonly used lifting tools in factories, warehouses, workshops, docks, mining and other places.
Kunfeng Heavy Industry has always insisted on research and development of higher-end wire rope electric hoists and other lifting equipment to win the trust of customers with high-quality products. It is the value-for-money of users purchasing wire rope electric hoist.
Welcome to inquire!