professional manufacturer of Demag wheel block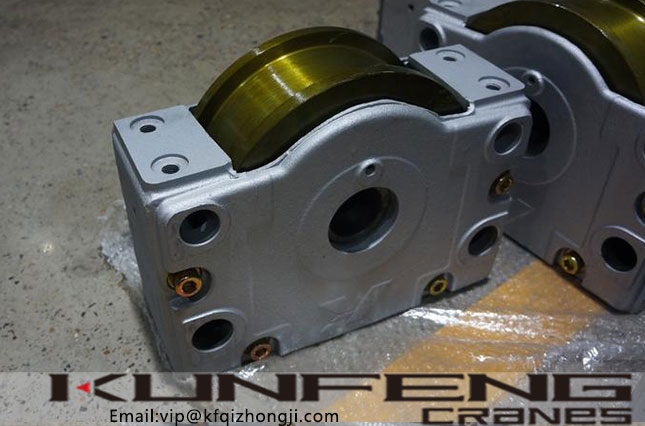 Demag DRS wheel set is a key component of the crane traveling mechanism, which is used to support the load of the crane and make the crane repeatedly run on the track. It is mainly composed of wheels and shafts, bearings and bearing boxes, etc. Its quality has a great impact on the crane.
DRS wheel set advantages:
Simple installation and maintenance, convenient connection with structure.
The wheels are made of ductile cast iron, with various diameters, excellent performance and strong carrying capacity.
Good starting and braking performance without hurting the track.
The laser calibration system eliminates various installation errors during the installation of the wheel box.
The tread of the walking wheel can be specially hardened to meet the requirements of high speed.
The wheel box case is sturdy and durable, which effectively protects the running wheels and bearing arrangements.
Technical innovations, such as Demag's patented torsion-resistant brackets, bearing arrangements, cabinet design, etc.
We specialize in customizing various non-standard Demag wheel sets, and provide customers with professional solutions to various material handling needs.
More details about the Demag DRS wheel, please contact us for more details!