Aluminum alloy clean room crane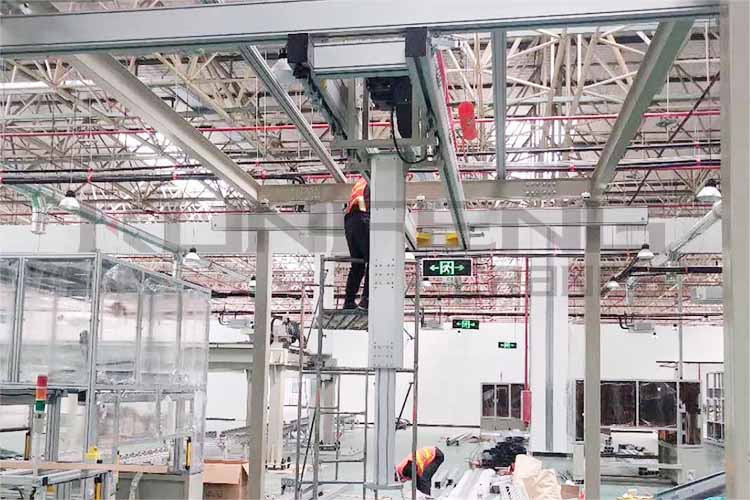 The Aluminum alloy clean room crane is used in the clean room, and the surface of the aluminum alloy track is anodized, which is durable and can prevent the surrounding environment from corroding and impacting, effectively preventing the crane from producing particles due to corrosion.
The aluminum alloy track has a low self-weight. The combination of the lightweight aluminum rail profile and the smooth running trolley makes the crane run extremely smoothly. It only needs a little force to move and brake the load quickly, avoiding the crane generating particles due to vibration. KBK Aluminum alloy clean crane adopts high-quality nylon walking wheels, which can be suitable for clean room without special measures. Closed crane end beams meet the requirements of class 10,000 clean rooms.