China Crane main beam export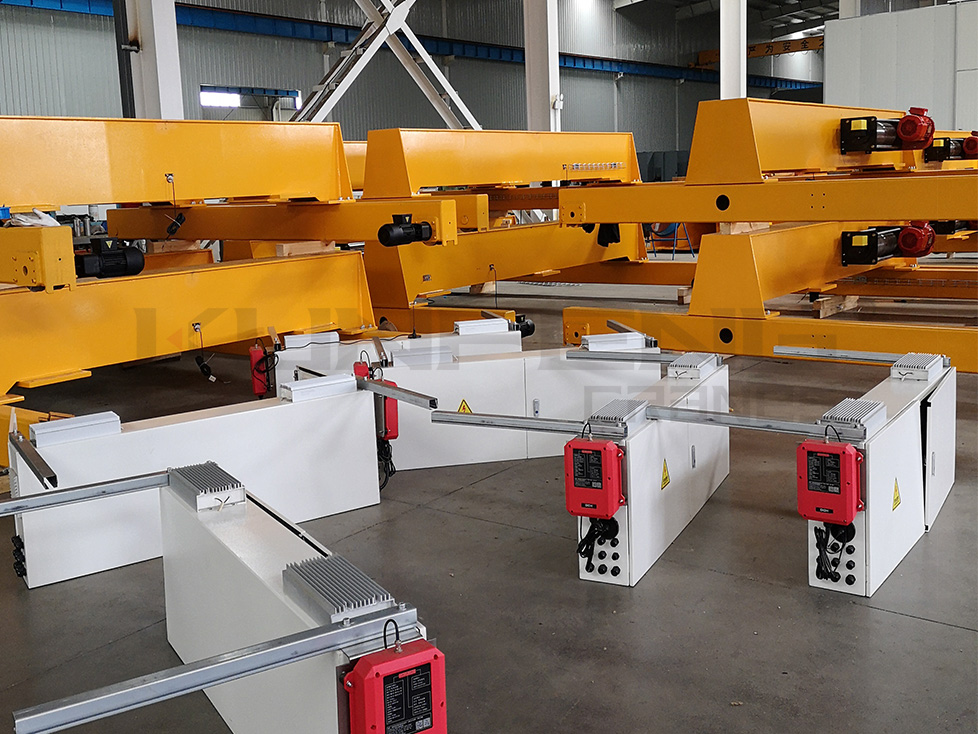 The crane end beam adopts European end beam structure, strict requirements and high quality. The wheel set is a series of mature products, with central shaft spline transmission, compact structure, convenient installation and maintenance.
It adopts F and insulated variable frequency motor, which is reliable in quality, novel in style and small and beautiful. The utility model has the advantages of small volume, light weight, low noise and high efficiency, simple installation and stable walking, sensitive and reliable braking (automatic braking in about 1 second when parking or breaking power), and variable speed regulation, which represents the trend of technological development in this century.