Full gantry type load turning device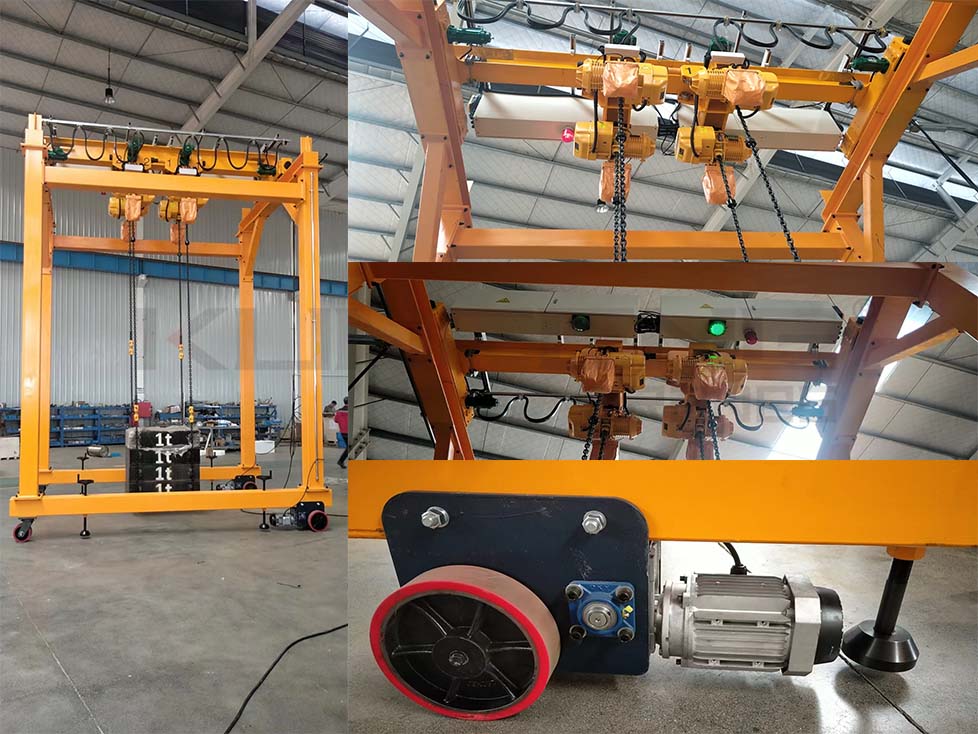 Kunfeng heavy industry (Suzhou) Co., Ltd. has developed full gantry type load turning device to meet the requirements of sand box turnover, up and down lifting, left and right movement and so on in the production process of customers.
1. The load turning device is suitable for lifting, moving back and forth, turning left and right and turning left and right of the sand box below 4T.
2. The load turning device is composed of a set of 4T turnover structure, cross beam and steel structure.
3. The load turning device is mainly composed of a lifting, turning and running mechanism. This part realizes the lifting, turnover and left-right operation by controlling the contactor and accessories.
5. The load turning device moves back and forth, left and right on the track, and various control conversion buttons for controlling the lifting and turning of the upender are centrally set on one control handle. The control handle is wireless remote control, which is convenient for manual operation.
6. The electric hoist of load turning device is Shengyin brand and low-voltage electric Schneider.
7. When turning over, the mechanism operates stably without shaking. Equipment turnover and walking can be controlled by inching.
8. Set protection switch and emergency stop button in main places to prevent accidents.
9. When all mechanisms are running, there are sound and light alarm prompts.
10. All operation buttons of the equipment are on a control panel, and a wireless remote controller is set.