| A cleanroom monorail crane: discover its benefits
A cleanroom monorail crane: discover its benefits A crane monorail relocates objects and materials from one place to another, usually within a restricted area. A monorail crane can be modified to fit
A crane monorail relocates objects and materials from one place to another, usually within a restricted area. A monorail crane can be modified to fit the space available, and can therefore be applied to all markets. A monorail hoist offers a wide range of material, load and suspension choices.
A monorail hoist crane makes lifting possible
A monorail crane is made up of a single beam with an attached trolley. The trolley always moves in two directions. A crane monorail is usually part of the trolley, allowing the trolley to lift and lower products and / or materials from A to B.
The common denominator of a monorail system
Monorail cranes come in different shapes and sizes. The beams can be straight or curved, the operating systems manual or electrical. With the latter resulting in so called monorail EOT (Monorail Electric Overhead Traveling). However, it is important to note that all monorail cranes are overhead systems, leaving lots of space on the floor for other work-related activities.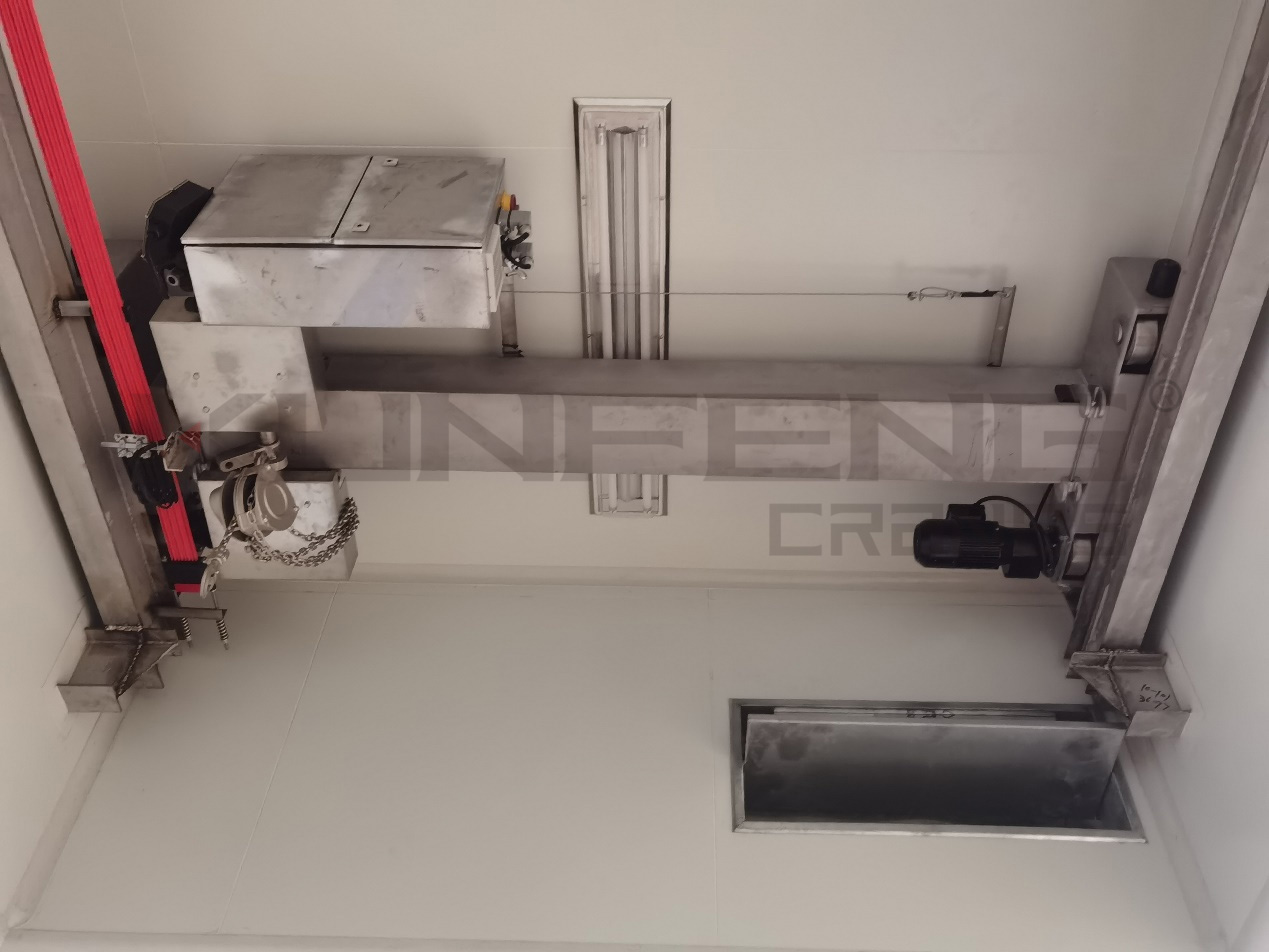 cleanroom monorail crane, monorail cranes, cleanroom stainless steel crane