| Ceanroom monorail systems
A cleanroom in turn requires a specifically designed cleanroom crane to move and relocate products across relatively short distances. These cleanroom cranes are frequently supported by additional clea
The monorail systems can be delivered in various options:
Steel coated
Aluminum
Stainless-steel
Curves possible on request
Electric traveling drive
Optional remote control
Specifications
EC European standards
Up to 5.000 kg
Cleanroom Belt hoist
Runway, suspension and construction by design
Lifting height depending on WLL and hoist. Up to 9 meters
A cleanroom in turn requires a specifically designed
cleanroom crane
to move and relocate products across relatively short distances. These cleanroom cranes are frequently supported by additional cleanroom crane equipment and tooling.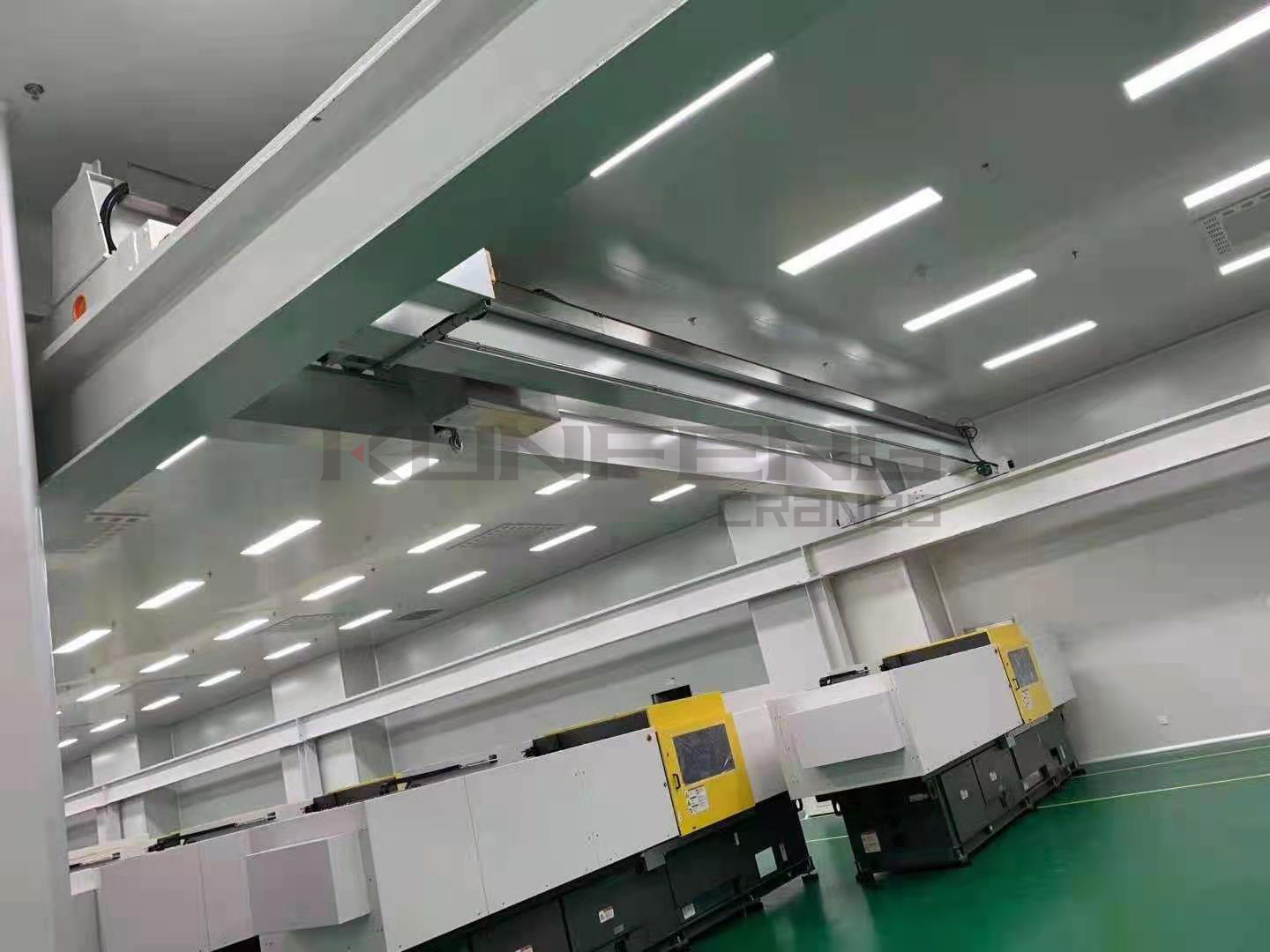 Steel coated
monorail crane,
Aluminum alloy
monorail crane,
Stainless-steel
monorail crane