| Sheet 180 degree turning machine
The 180-degree plate turning machine is also called the steel plate turning machine. It is the most advanced equipment used in the production of automobile industry, heavy industry enterprises, flat g
The 180-degree plate turning machin
e is also called the steel plate turning machine. It is the most advanced equipment used in the production of automobile industry, heavy industry enterprises, flat glass, etc., used for the turning of large thin plate stacks. It is a necessary auxiliary equipment for stamping automated production lines. It can not only reduce the number of plates. The surface is scratched, which improves product quality, reduces the labor intensity of operators, and improves production efficiency.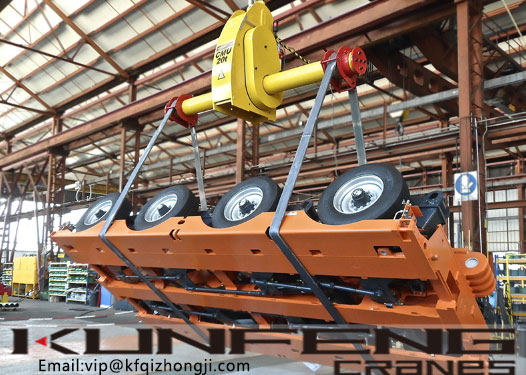 When loading the material, the operator uses a forklift to place the plate at the opening of the plate turning machine. After the upper and lower oil cylinders drive the pressure plate to press it, the oil cylinder drives the rear baffle to press it tightly, thus completing a plate fixation. During the process, the turning machine is driven by the motor reducer to rotate 180°. After turning, the loosened material rack and stack material are moved out of the turning device, and then transported out by a forklift. An automatic working cycle ends.
180 flip transfer performance:
The plate 180 turning machine adopts a bladder cylinder centering clamping structure, which can ensure that the center of gravity of the stack and the center of the turning machine overlap as much as possible, so as to reduce the impact during turning, make the turning stable and reliable, and reduce the surface scratches of the sheet.