| 5 Ton Adjustable Portable Gantry Crane Sold to Russia
Portable gantry crane are sometimes refer to A-frame gantry crane, adjustable gantry crane and aluminum light crane. They are made of lightweight extruded materials, all the components can made to the
Portable gantry crane are sometimes refer to A-frame gantry crane, adjustable gantry crane and aluminum light crane. They are made of lightweight extruded materials, all the components can made to the order.
FEATURES:
1. The portable gantry crane is a portal structure, eliminating the need for building a steel structure in the workshop.
2. Adjustable gantry crane features an adjustable width and height, with a reasonable steel frame structure design that can support a weight capacity of 500 to 5000KG.
3. The portable gantry crane is easy to transport and assemble, as it can be disassembled and divided into several parts, reducing installation time and cost.
4. Adjutable gantry crane also offers a large operating range and high utilization rate, with no excessive restrictions on the use site.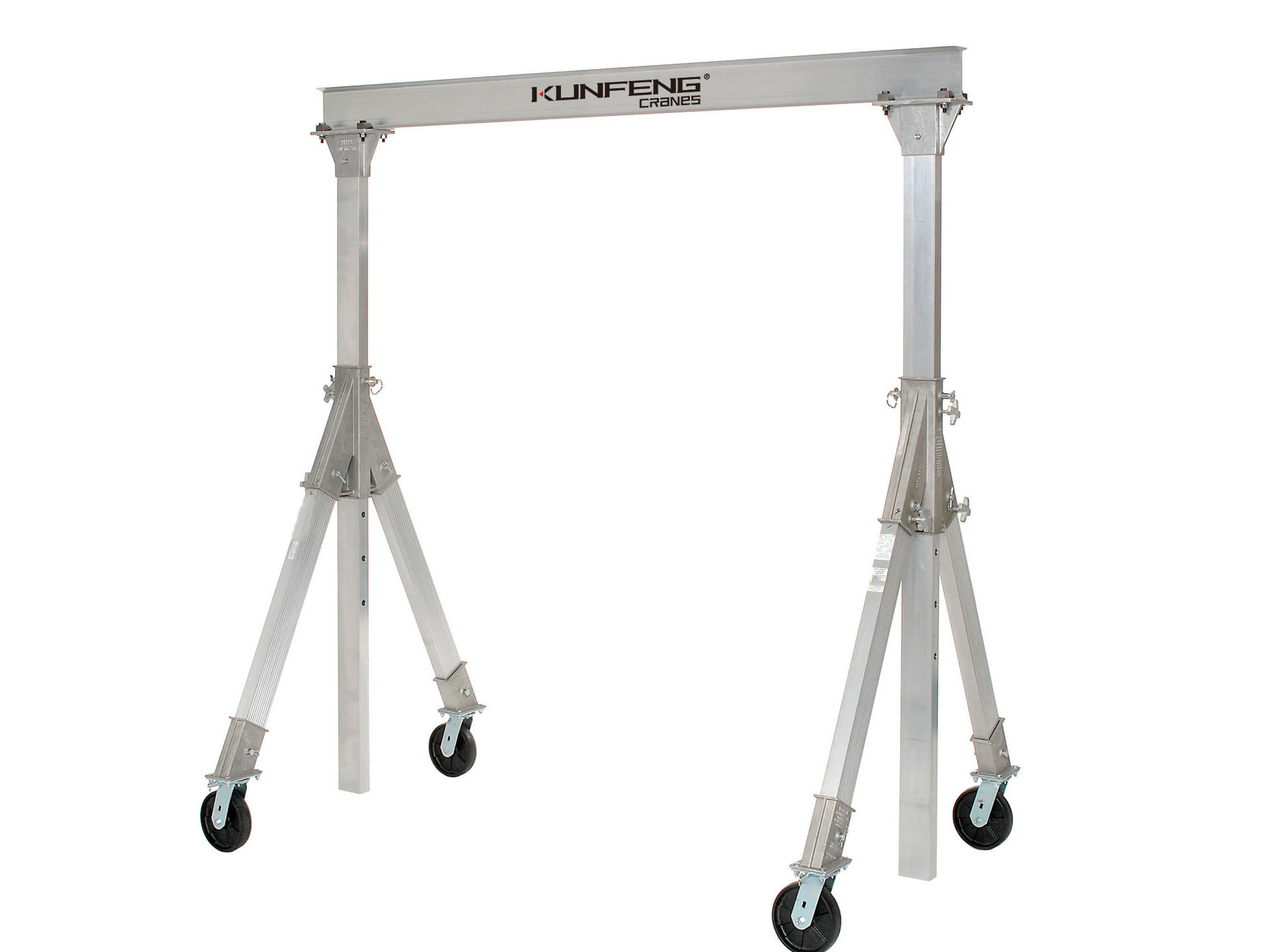 5. With its stable structure, high-quality steel material, and low failure rate, the portable gantry crane boasts a long service life.

6. Adjustable gantry crane is highly versatile and can be used in various material handling places, such as warehouses, mold manufacturing, auto repair plants, mines, and construction sites.
7. Equipped with four swivel casters, light gantry crane allows for mobile operations and is convenient for moving heavy objects, reducing labor force and improving handling efficiency.
CASE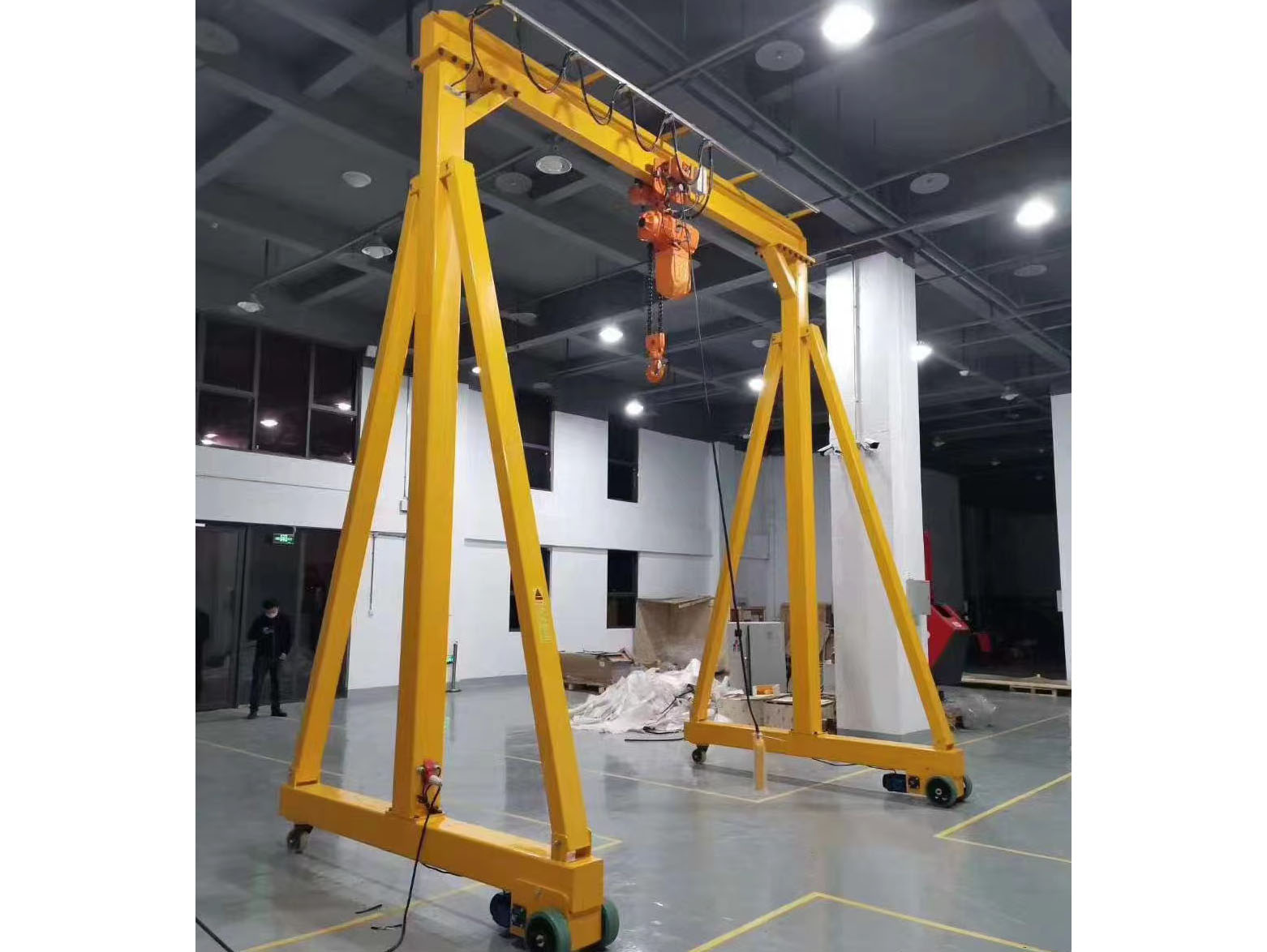 Last month, we exported a portable gantry crane to Russia. Based on the requirement of customer, specifics of portable gantry cranes are as follows:
Order Time: 2023
Order Content: 5 ton Portable Gantry Crane
Lifting Capacity: 5 ton
Lifting Height: 5.2 meters
Span: 3.5 meters
Working Voltage: 400V/50Hz/3P
Exporting Country: Russia
Gantry cranes are a type of overhead crane that consists of a hoist mounted on a girder to lift and move materials. They provide an efficient method for lifting and transporting heavy loads. Various types of gantry cranes used for different purpose, for example, Full gantry crane for shipyards, semi-gantry crane for limited space and portable gantry crane for applications where a temporary lifting solution is required.
We are a crane manufacturer in China, providing crane customization service to global crane customers. If you want to customize a portable gantry crane, just leave an online message or email to sale@kfqizhongji.com.