| Benefits of Load turning devices
Benefits of Load turning devices:Rotating bulky and heavy parts is often a very dangerous activity and presents considerable risks. Inappropriate rotation operations result in a high risk of accidents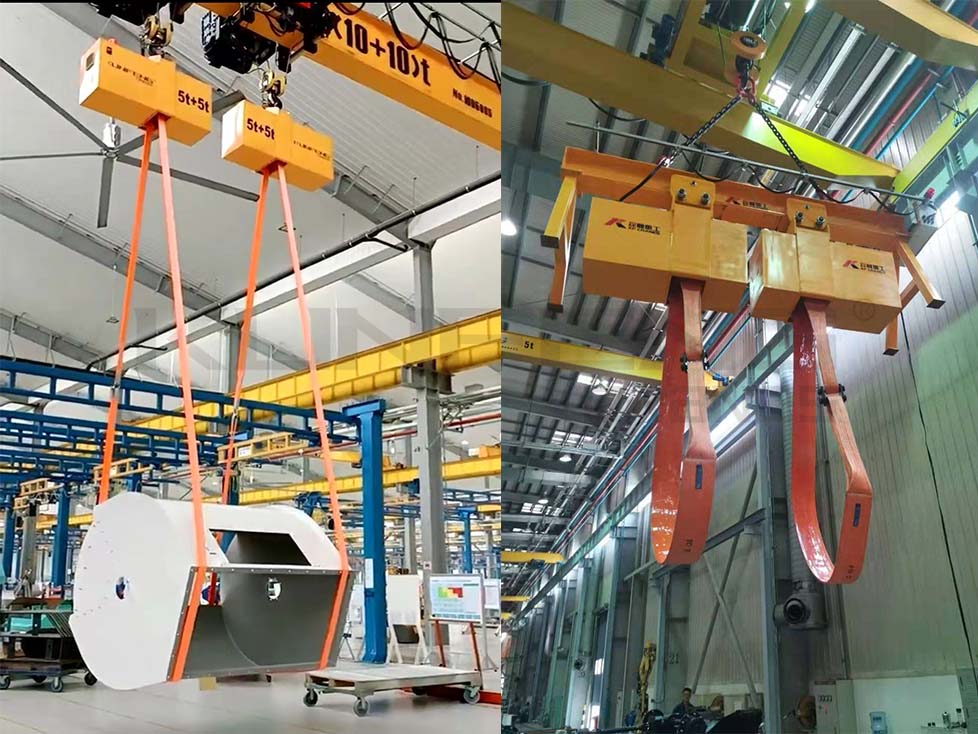 Benefits of Load turning devices
Rotating bulky and heavy parts is often a very dangerous activity and presents considerable risks. Inappropriate rotation operations result in a high risk of accidents.
KUNFENG rotors solve this problem: bulky workpieces can be rotated safely and effortlessly. The activity can be stopped in any position to perform different checks or reprocessing. Everything is commanded by the operator at a safe distance using a radio remote control.
KUNFENG Load Rotary Loaders have been developed for various applications such as machine body rotation, marine diesel engines, large metal structures, castings for the foundry industry, etc.
Reliable and convenient displacement and rotation of bulky products
The rotated object can be stopped in any position
The objects that are rotated do not get damaged
Avoiding accidents during rotation
Capacities: 1,000 to 200,000 kg
Standard devices with fixed distance between belts, or with manual / electrical adjustment
Special devices for foundries
Individual solutions tailored to your application