| The grades for the cleanroom crane's working environment
Cleanrooms are classified according to the number and size of particles permitted per volume of air. Large numbers like class 100 or class 1000 refer to FED-STD-209E, and denote the number of particle
Cleanrooms are classified according to the number and size of particles permitted per volume of air. Large numbers like "class 100" or "class 1000" refer to FED-STD-209E, and denote the number of particles of size 0.5 μm or larger permitted per cubic foot of air.




Our cleanroom crane is trictly based on the cleanroom grades' requirements, the historical comparison of classification systems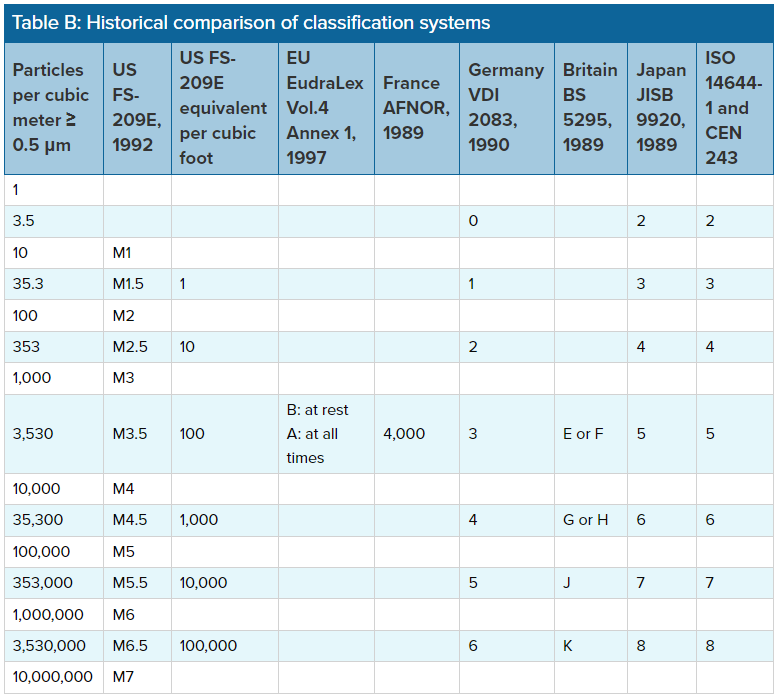 It's difficult to completely eliminate contamination in a cleanroom, the measures only mean it's controlled to acceptable levels.
Cleanroom air control: The more air a cleanroom has, the faster the cleaning is.Cleanrooms need a lot of air to stay clean. Air systems circulate air through the cleanroom, keeping the temperature and humidity stable while removing contaminants. Cleanrooms are usually pressurized by allowing in more air than the amount that goes out.
The internal surface: Every surface in the cleanroom should be smooth and impenetrable so that it doesn't generate its own contaminants such as dust or corrosion, which makes it easier to clean the surface when surfaces aren't prone to cracking, shattering, or creasing.
Operating a cleanroom: Operating a cleanroom properly helps to maintain its air quality. The amount of contamination from manufacturing operations should be minimal and the cleanroom should be regularly cleaned through the proper laid-down guidelines. Maintenance of the equipment and air control systems should also be regularly undertaken. Most importantly, only trained personnel should have access to the cleanroom.