| Application of aluminum alloy track in new energy workshop
Application of aluminum alloy track in new energy workshop:The aluminum alloy track is made of high-light and lightweight aluminum alloy profiles, which are lighter than ordinary KBK and greatly reduc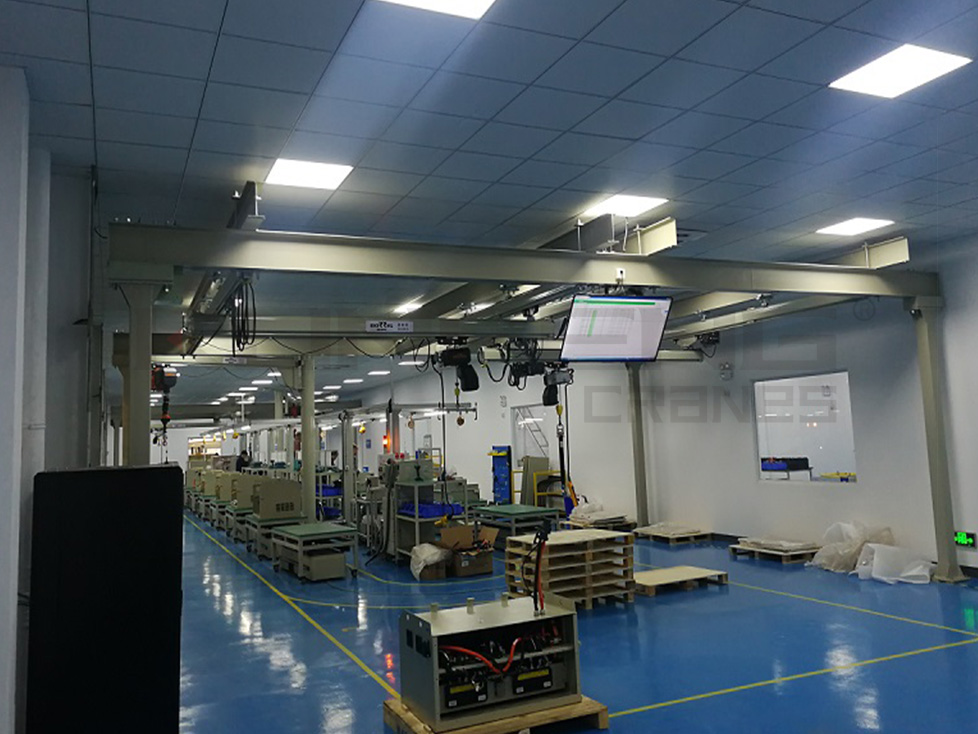 Application of aluminum alloy track in new energy workshop
The aluminum alloy track is made of high-light and lightweight aluminum alloy profiles, which are lighter than ordinary KBK and greatly reduce the load of the suspension beam. Moreover, when the worker is operating, it is more labor-saving to pull than the KBK pulley, and only a little force can be used to achieve rapid movement and braking, which improves work efficiency. The aluminum alloy track is light in weight, simple in operation, stable in operation, safe and efficient, convenient and practical, wear-resistant and corrosion-resistant, and has a long service life.
KBK aluminum alloy track is a new type of light-duty lifting equipment that mainly uses aluminum alloy walking track and pulley, uses carbon steel as structural support or accessories, and combines aluminum alloy and carbon steel. The load capacity of aluminum alloy rail cranes ranges from 125kg to 2000kg. The smooth and smooth system makes your operation easier, more ergonomic, updated, better and smoother.
Aluminum alloy rails are used in new energy workshops. The operation of aluminum alloy rail systems is easier and labor-saving. What it gives staff is not all operation experience, but a healthier working environment. The aluminum alloy rail system enables the operator to easily carry large workpieces to avoid accidental injury to the operator. Special attention will be paid to the operation system. We redefine the ergonomic design of the slide rail system.
Rules to follow for operating aluminum alloy track systems
1. The operator must be familiar with the structure and performance of the aluminum alloy track, and only after passing the training and examination can he operate the crane independently, and should follow the safety rules.
2. Check whether each transmission mechanism of the aluminum alloy track system is normal every time it is used, and each safety switch is sensitive and reliable.
3. There should be no abnormal vibration and noise during the operation of the aluminum alloy track system.
4. It is strictly forbidden to use aluminum alloy rails beyond the specification, and the "ten do not lift" regulations in the crane safety management regulations must be followed.
5. When the aluminum alloy track beam or hoist runs to the end, the speed should be reduced, and the end limit is strictly prohibited to be used as a parking method.