| DRS serial wheel blocks
DRS serial wheel block is of various wheels diameters, such as 112 mm, 125, 160, 200, 250, 315, 400, 500, etc; it adopts the Europe advanced design ideology, greatly improving the work performance and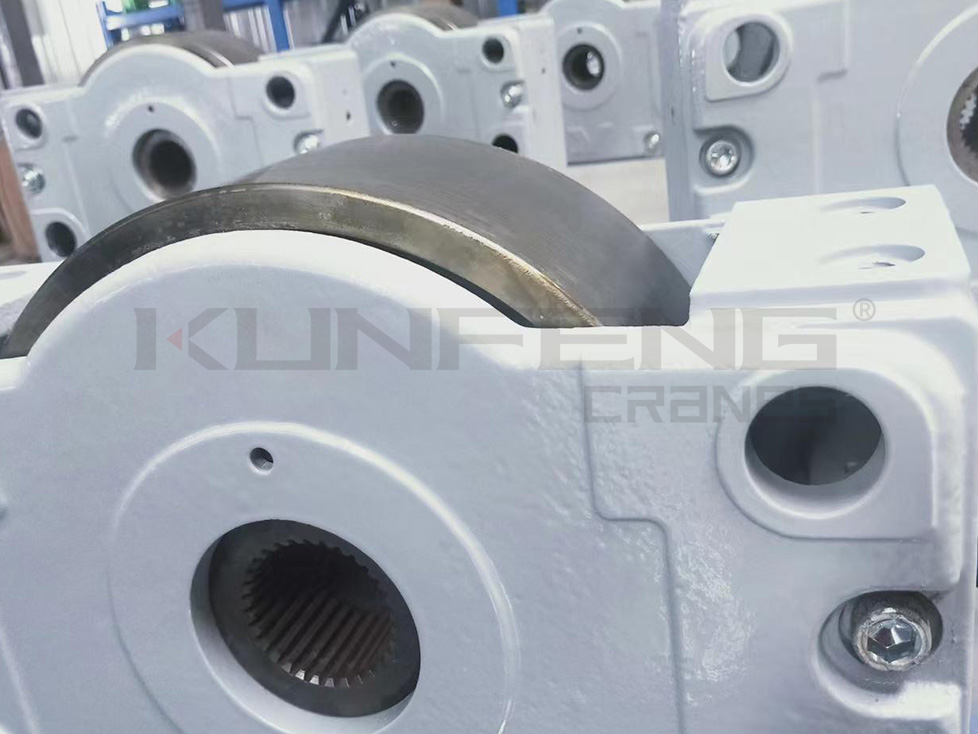 DRS serial wheel blocks is of various wheels diameters, such as 112 mm, 125, 160, 200, 250, 315, 400, 500, etc; it adopts the Europe advanced design ideology, greatly improving the work performance and prolonging the work life.
It is of vast application for various traveling mechanisms, such as the crane traveling mechanism (end carriage), electric trolley, movable workshop, movable work station, etc. It can fit with variable geared motor, such as SEW, Abm, Nord, Kone, Demag, etc.
We are an Innovative Designer & Professional Supplier of Euro-style cranes & kits, such as Overhead crane, gantry crane, jib crane, Euro-style hoist, Euro-style end carriages, KBK crane system, Bridge launching crane, bridge lifting cranes, etc.
If you need a overhead crane like this we would love to create quote for you.