| Installing a jib crane
Installing a jib crane, or a series of jib cranes, can increase production and improve workplace safety at your facility by reducing workplace injuries. Jib cranes are perfectly designed to handle hig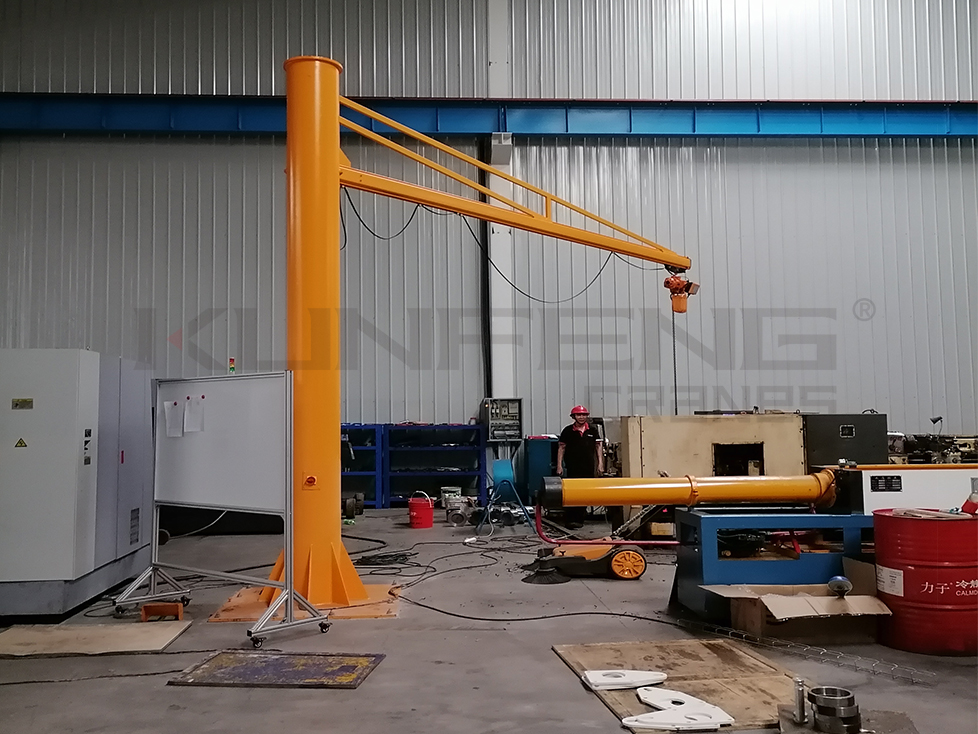 Installing a jib crane, or a series of jib cranes, can increase production and improve workplace safety at your facility by reducing workplace injuries. Jib cranes are perfectly designed to handle high-volume lifts and provide an ergonomic means of moving material within a work cell or in conjunction with an existing overhead crane system.
Keep the following in mind to make sure that you design a jib crane system that's the most economical and most productive for your application:
Duty Cycle/Classification: Selecting the right duty cycle or service classification helps ensure that the components are durable enough to withstand the load and usage requirements.
Area of rotation: Freestanding and mast-style jib cranes offer 360-degree rotation; wall-mounted cranes offer 180-degree rotation.
Height Under Boom: The distance from floor to underside of jib crane's boom is the height under boom. Also factor in hoist size and lifting height needed.
Overall jib crane height: Factor in any attachments, such as electrical entry, so that the crane will be free from overhead obstructions.
Actual working span needed: The working (or hook) distance is roughly the length of the boom minus ½ trolley length at each end.
Power requirements: Will you need power for your jib crane's motor drive, its trolley, its hoist, or all three? Will the power supply be electric or air? Bottom or top entry? Indoor or outdoor use?