| Why Cleanroom Jib Crane is Important? Crane factory in China
Made of stainless steel, cleanroom jib cranes are used to move materials and equipment in cleanrooms without introducing contaminants. The load-bearing capacity of stainless steel cranes in clean rooms is generally between 250kg-5tons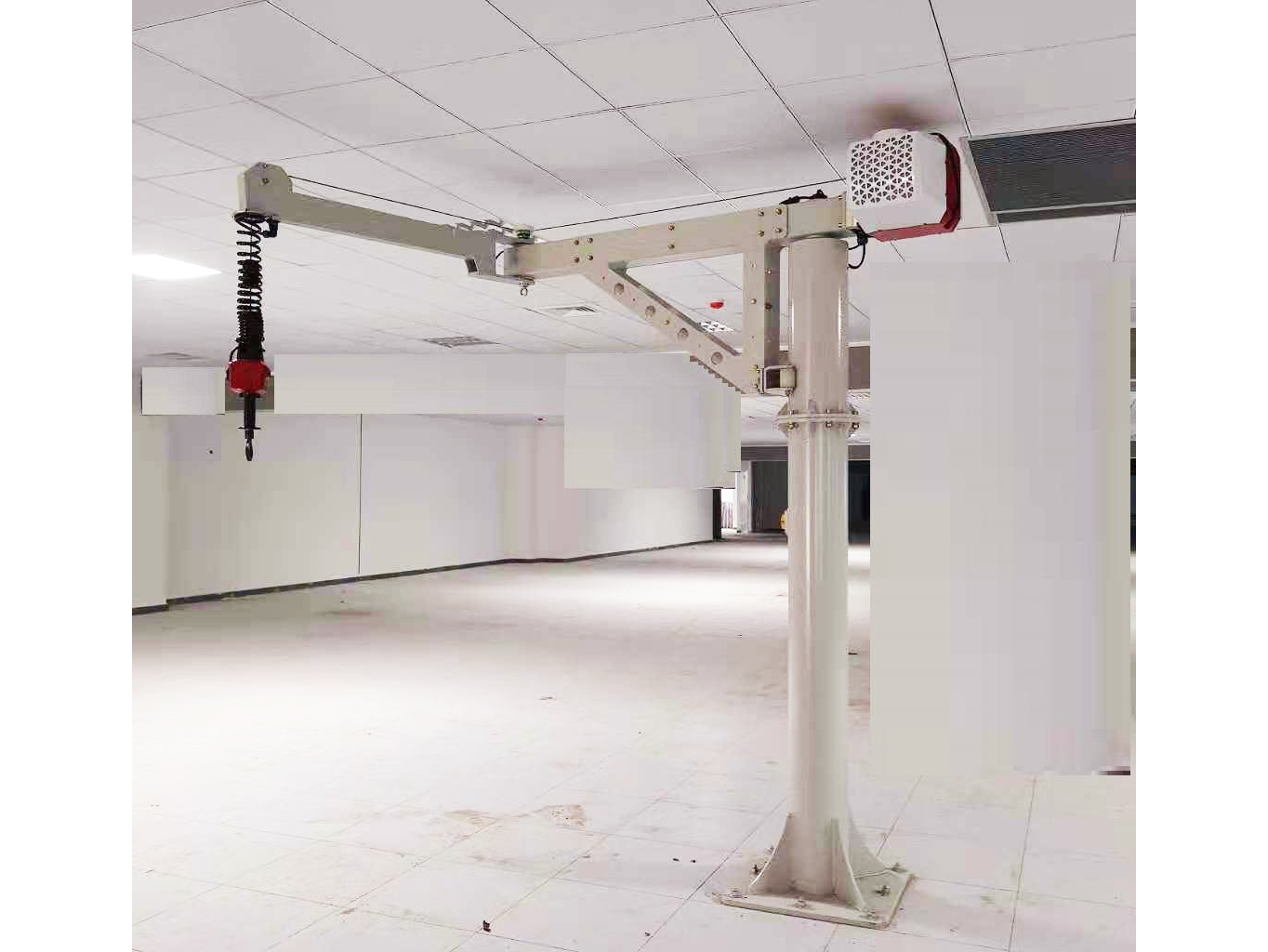 Cleanroom jib cranes are a type of crane that is designed to be used in cleanrooms. Cleanrooms are highly controlled environments that are used to manufacture sensitive products, such as semiconductors and pharmaceuticals. Made of stainless steel, cleanroom jib cranes are used to move materials and equipment in cleanrooms without introducing contaminants.
The load-bearing capacity of stainless steel cranes in clean rooms is generally between 250kg-5 tons, and the maximum lifting height can reach 2 meters. Its size, shape, load and other parameters can be customized according to the actual needs of customers.
Advantages of cleanroom jib cranes:
* Manual lifting:
Manual lifting is a major cause of injuries in the workplace. Jib cranes can help to reduce the need for manual lifting by providing a safe and efficient way to move materials.
* Productivity:
Jib cranes can help to improve productivity by allowing workers to move materials more quickly and easily. This can be especially helpful in manufacturing and assembly operations, where materials need to be moved quickly and efficiently from one station to the next.
* Space constraints:
Jib cranes are designed to be used in small spaces. There are many types of cantilever cranes for various industries use, freestanding cantilever cranes, wall-mounted cantilever cranes, and articulating jib cranes. In addition, they can be rotated 180 degrees and 360 degrees. This makes them a good option for cleanrooms with limited space.
* Ergonomics:
Jib cranes can help to improve the ergonomics of the workplace by reducing the need for workers to lift heavy objects manually. This can help to prevent injuries and improve worker comfort. Especially with the articulating jib crane, it provides a greater coverage area and more flexibility closer to the mast or column in operation.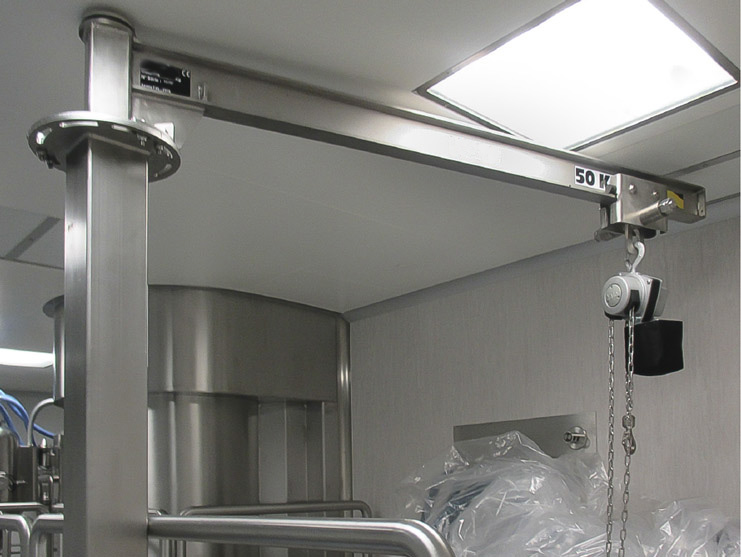 Apart from the above features, cantilever cranes have the following safety device to ensure safe operation.

1. A rotation stop will prevent a crane from colliding with a nearby object if it is located close to a wall or other obstruction.
2. Jib system components can be galvanized to resist corrosion in outdoor applications. Special control enclosures can also be designed for explosion-proof applications and other environments where heat, dust, dirt, or moisture may be present.
Overall, cleanroom jib cranes are a versatile and effective solution for a variety of problems in cleanrooms. They can help to improve safety, productivity, and ergonomics, and they can be used in a variety of different settings.
If you are looking for a way to improve safety, productivity, and ergonomics in your cleanroom, then a stainless steel jib crane is a good option to consider. Contact KUNFENG CRANES today. We would be happy to discuss your specific needs and develop a service plan that meets your requirements.