| 2 Ton Capacity Cleanroom Cranes: A Lifting Solution to Food Industry
Clean room cranes provide solutions to the challenges posed by the demand of clean and sterile environments in the food industry. They offer a crucial tool to maintain the integrity of products and ensure the safety of consumers.
In industries like food production, hygiene and cleanliness are of utmost importance. Maintaining a clean environment is essential to prevent contamination of products that could result in health hazards. Overhead cranes play an important role in handling materials in such industries, but they can also be a potential source of contamination if not adequately designed. Hence, the use of clean room cranes in the food industry has become increasingly popular.
What is a Clean Room Crane?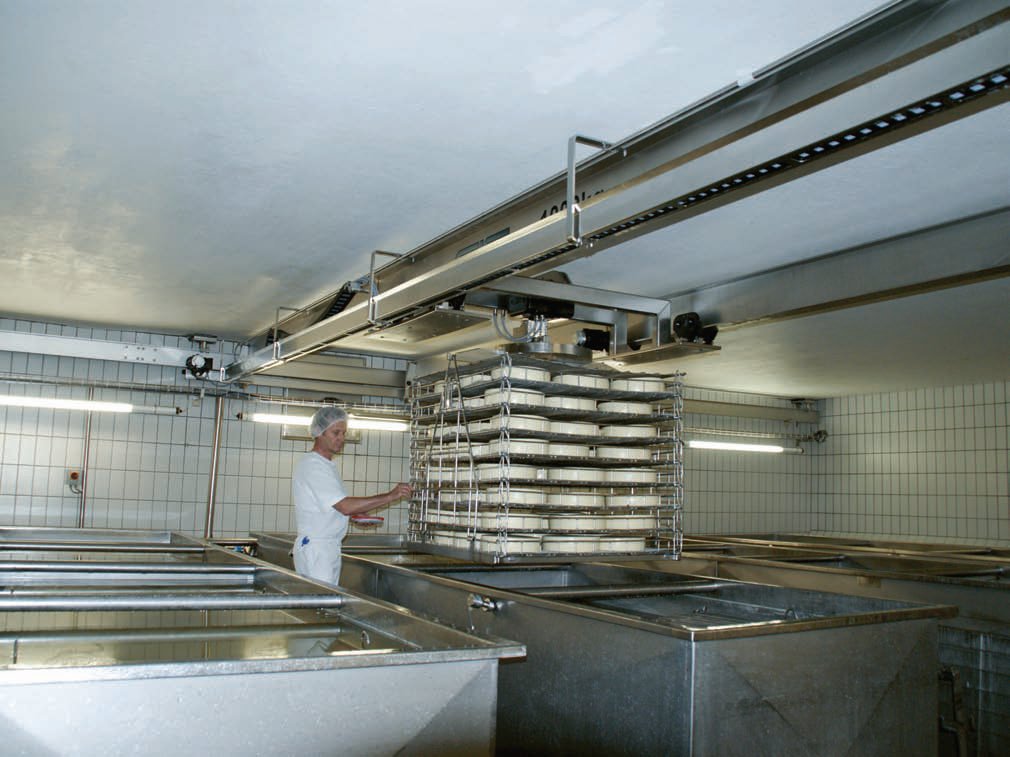 A clean room crane is a type of overhead crane that is designed for use in a clean or sterile environment. These environments require a high level of cleanliness and cannot tolerate contamination from dust, bacteria, or other particles. Cleanroom cranes are typically used in pharmaceutical, biotechnology, and electronics industries, as well as in food production facilities.
The design of clean room cranes is unique compared to standard overhead cranes. The components of clean room cranes are made with corrosion-resistant materials, for exampple, stainless steel, and the crane's motor and wiring systems are sealed to prevent any leakage of oil or grease. The cranes are designed to allow easy cleaning, making sure no part goes uncleaned and maintaining the sterile environment.
How does Clean Room Crane Applied in Food Industry?
In the food industry, clean room cranes are used to handle and transport raw materials, finished products, and packaging materials within the factory. In addition to this, clean room cranes are also used in the maintenance of the production line and equipment.
One example of a clean room crane application in the food industry is in the meat-processing plants. These plants require strict sanitary conditions, including the minimal presence of bacteria, to prevent contamination of the meat products. The cranes used in these plants must comply with strict regulations, including the ability to withstand frequent cleaning and sanitization and the absence of lubrication points that might attract bacteria.
Another example can be seen in the production of dairy products, which requires a clean and sterile environment. The cranes used in such plants must be designed with corrosion-resistant materials to prevent rust, which can harbor bacteria. Cranes are also used to transport containers of milk or cheese products, which require precise lifting and placing to prevent damage and contamination.
Benefits of Clean Room Cranes in Food Industry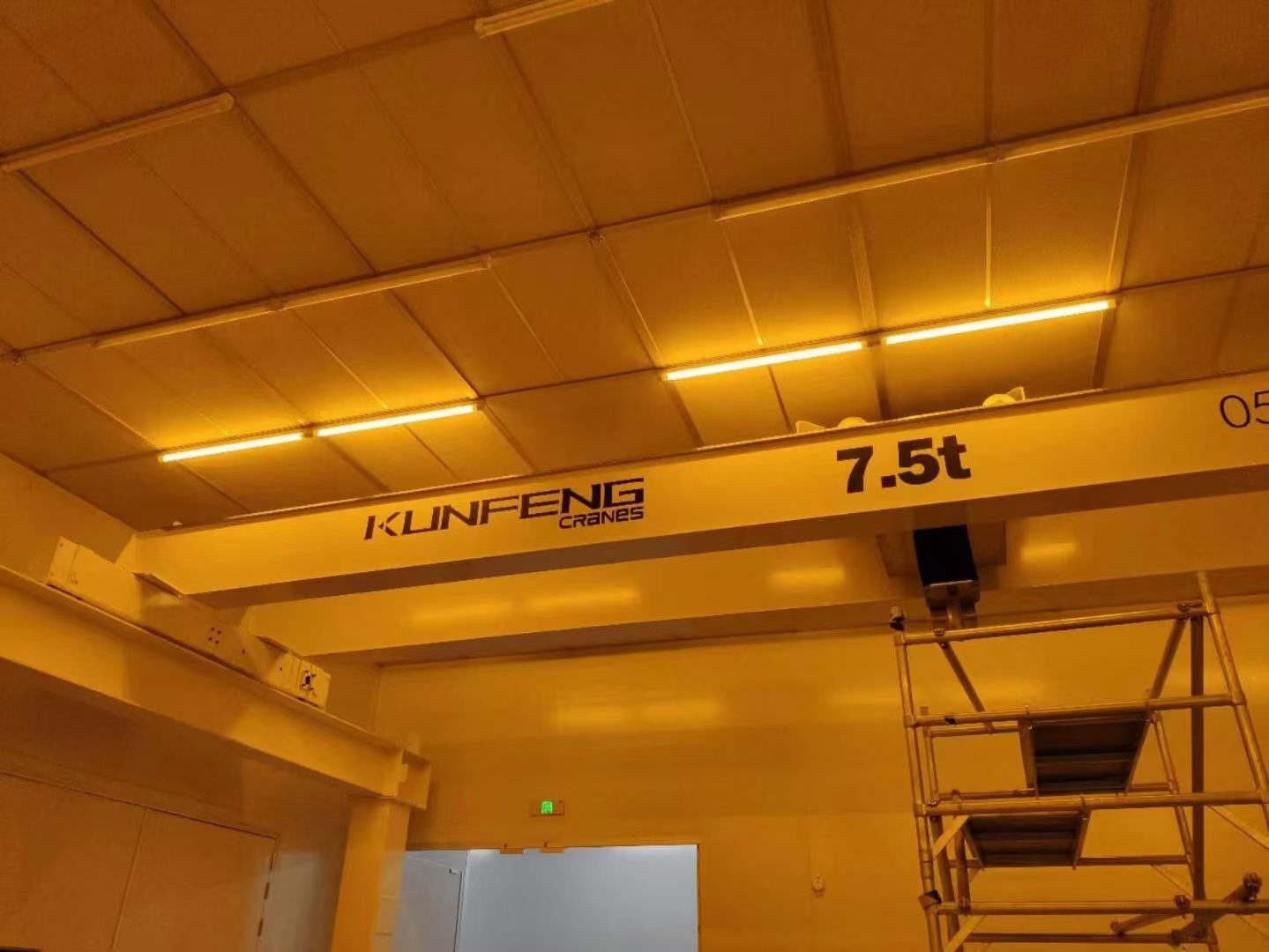 The use of clean room cranes in the food industry offers several benefits, including:
1. Increased hygiene and cleanliness:
Clean room cranes reduce the risk of contamination by minimizing the presence of dust, bacteria, and other contaminants.
2. Improved product quality:
Clean room cranes allow for the safe and efficient handling of products, reducing the risk of damage and ensuring high-quality products.
3. Reduced maintenance Costs:
Clean room cranes are designed to withstand frequent cleaning and sanitization, reducing the need for repairs and maintenance.
4. Compliance with regulations:
Clean room cranes are designed to comply with strict regulations and standards for clean environments, providing companies with the assurance of safety and compliance.
With the increasing demand for food safety, it is essential to have cranes that meet the highest standards of cleanliness and hygiene. They offer a perfect lifting solution to maintain the integrity of products and ensure the safety of consumers. Companies using clean room cranes can improve their production processes while meeting regulatory requirements, thereby gaining a competitive edge in the marketplace.
KUNFENG CRANES has the experience and knowledge to offer industry tailored-made solution to countless industries around the world. Apart from food industry, cleanroom cranes play a vital role in the semiconductor industry, which helps handle and install equipment in the semiconductor production process, as well as clean and maintain equipment. Contact us to get low price but high quality cleanroom crane!