| Role of Clean Room Crane in Semi-Conductor Industry
Clean room crane is a kind of crane specially used for handling and installing equipment in clean room environment, it has the characteristics of dustproof, anti-static and anti-pollution, and is wide
Clean room crane is a kind of crane specially used for handling and installing equipment in clean room environment, it has the characteristics of dustproof, anti-static and anti-pollution, and is widely used in semiconductor, medical, food and other industries.
In the semiconductor industry, clean room cranes are mainly used to handle and install equipment in the semiconductor production process, as well as clean and maintain equipment.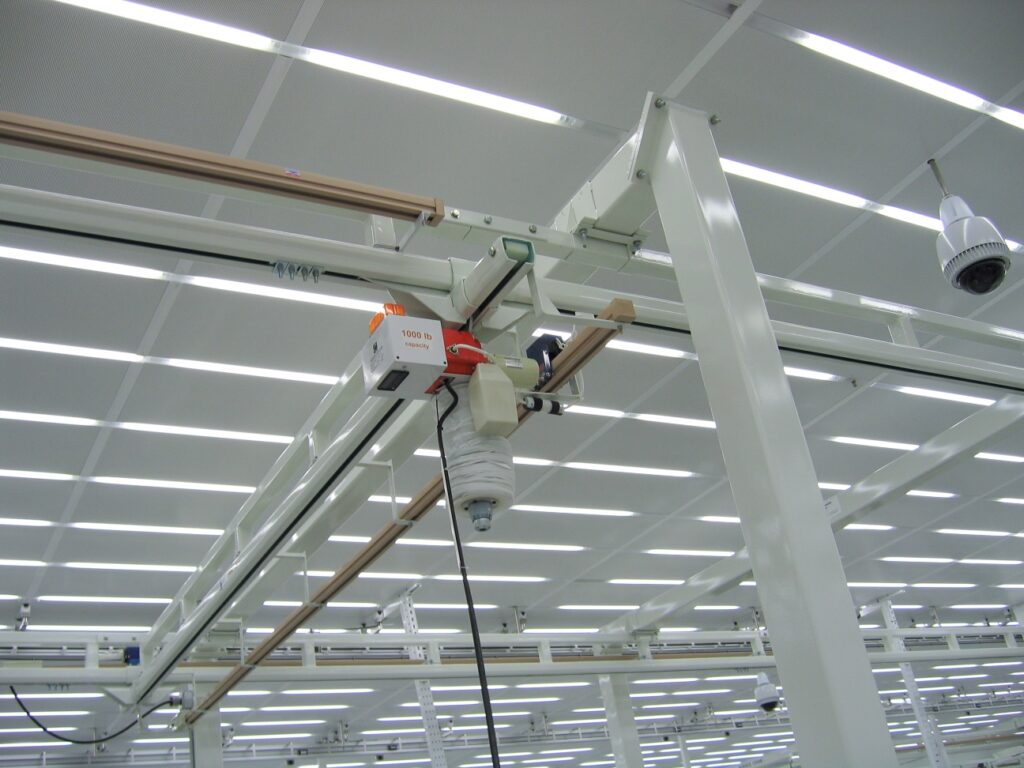 1. In the process of chip production and packaging, clean room cranes are indispensable, offering a smooth, efficient, and faster operation.
Clean room cranes can be used for handling and installing equipment in chip production. In the chip production process, various equipment is required, such as lithography machines, thin film deposition machines, ion implanters, etc. These devices are not only very heavy and require the use of clean room lifting equipment, such as stainless-steel jib cranes, for installation and handling. But also, clean room cranes help to put thousands of big, small, and tiny parts together with the greatest precision in a conditioned environment.
2. Equipment maintenance
Cleanroom cranes can also be used for cleaning and maintenance of semiconductor equipment. In the semiconductor production process, equipment needs to be cleaned and maintained regularly to ensure the proper operation of the equipment. The cleanroom crane is capable of performing operations within a cleanroom environment, which guarantees the clean room equipment is free from contamination.
The semiconductor manufacturing process has one motto: smaller, faster, and cheaper. KUNFENG CRANES has the experience and knowledge to offer industry tailored-made solution to countless industries around the world. Apart from the semiconductor industry, cleanroom cranes play a vital role in the food industry, which helps ensure the quality and safety of food and contribute to the development of the food industry. Contact us to get low price but high quality cleanroom crane!