| Cleanroom Lifting Equipment
Cleanroom lifting equipment include clean room gantry crane, cleanroom overhead crane. They help to increase working efficiency and make workplace comfort.Different with the common lifting equipment u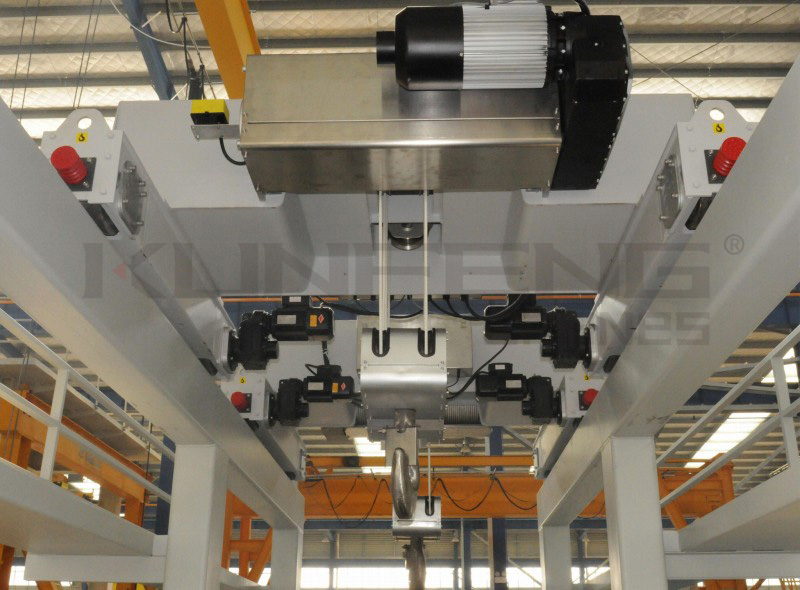 Cleanroom lifting equipment include clean room gantry crane, cleanroom overhead crane. They help to increase working efficiency and make workplace comfort.
Different with the common lifting equipment used in construction outdoors, cleanroom handling equipment help keep cleanness and improve efficiency.
Cleanrooms typically use cleanroom cranes equipped with electric hoists that have stainless steel covers to prevent dust and pollutants from coming into contact with high precision chips. However, there is an alternative cleanroom handling solution, the belt hoist. While the belt hoist does not have a dust-proof cover, it operates smoothly and efficiently using a webbed polythene belt that is free from flaking and corrosion debris.
Designed with lower headroom cleanrance, belt crane hoist has an excellent working performance. Not only positioning accuracy can be ensured within 2mm, but also the advanced belt hoist can achieve tandem operation in one overhead crane.
Specifications:
Lifting mechanism: Overhead crane, gantry crane, jib crane, monorail track crane,
Cleanroom lifting with load capacity: from 500kg to 200,000kg.
Higher loads on request. Meanwhile those who is y ounder Lifting height: On request
Available hoist: electric chain hoist, electric wire rope hoist, pneumatic hoist and belt hoist
Working class: A3, A4, A5, A6
Electronic components: SEW, Siemens, Schneider, or other Chinese electrics.
Industry: Semiconductor industry, electronic industry,
Tailored Service enhance your work
KUNFENG Cranes has over 10 years of experience in the semiconductor and food industries, making them well-equipped to solve your lifting needs. We also take into account various manufacturing notes to ensure safe and clean production, including considerations for welding, painting, and ergonomic use.
Interested in cleanroom overhead crane? please visit our site for more information or email us sale@kfqizhongji.com.