| Electric Trackless Small Mobile Gantry Crane
Electric trackless small mobile gantry (mobile hoisting small gantry) is a new type of small gantry developed according to the daily production needs of medium and small factories (company) for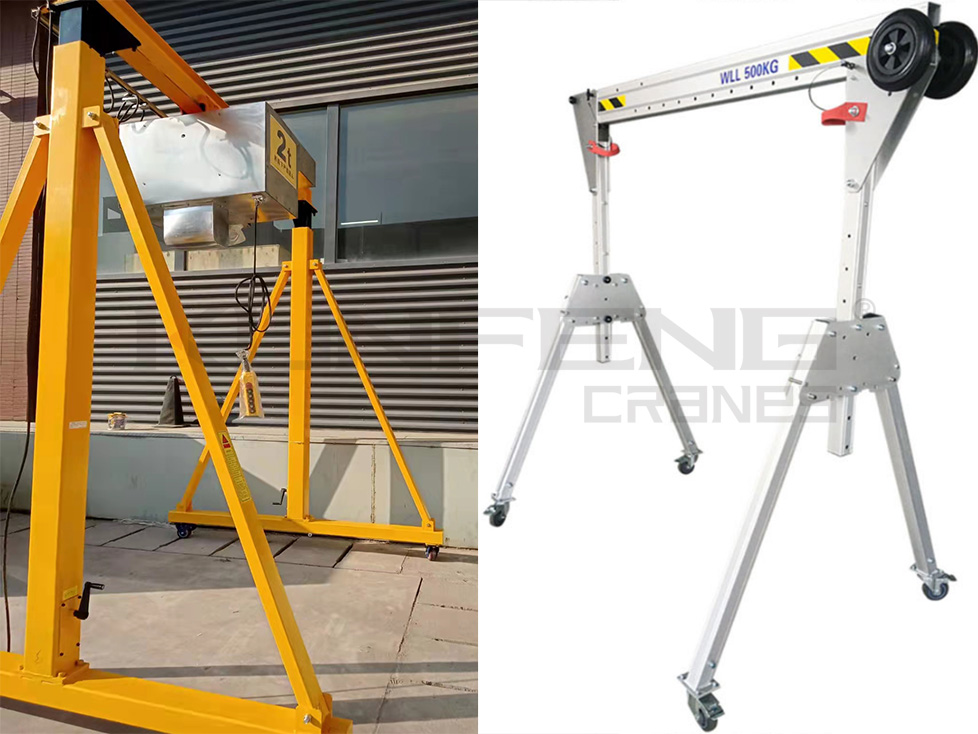 Electric trackless small mobile gantry (mobile hoisting small gantry) is a new type of small gantry developed according to the daily production needs of medium and small factories (company) for handling equipment, warehouse in and out, hoisting and repairing heavy equipment and material transportation. Mobile gantry is suitable for manufacturing molds, auto repair factories, mines, civil construction sites and occasions where lifting is required. We also supply bridge erection machine manufacturers.
Electric trackless mobile gantry features:
1. Equipped with a self-elevating device, the erection and disassembly can be completed independently by the working mechanism set by itself. The height increases as the building rises. Erection effort and low cost.
2. The side rod is used for attachment, which improves the construction conditions.
3. When erecting and dismantling, there are always two columns connected together, and the work is rated as stable, safe and reliable.
4. Adopt the manual hoist for heavy load lifting, the electric trackless gantry crane is installed with the pick rod, so that the labor intensity can be lower.
5. Universal wheels make gantry crane moving easily
Trackless gantry crane help streamline operations, reduce manual labor, and ensure the smooth flow of materials and products throughout the production and distribution chain. Interested in mobile gantry crane? Contact KUNFENG Cranes to get a quick quotation today!