| How Does Cleanroom Overhead Crane Applied in Electronic Industry
Cleanrooms are highly controlled environments used in industries such as pharmaceuticals, biotechnology, electronics, and semiconductor manufacturing. Within these controlled environments, cleanroom o
Cleanrooms are highly controlled environments used in industries such as pharmaceuticals, biotechnology, electronics, and semiconductor manufacturing. Within these controlled environments, cleanroom overhead cranes have emerged as indispensable tools for material handling,
Within these controlled environments, cleanroom overhead cranes have emerged as indispensable tools for material handling, equipment installation, and maintenance tasks. This article explores the application of cleanroom overhead cranes in the electronic industry and highlights their benefits in terms of efficiency, precision, and contamination control.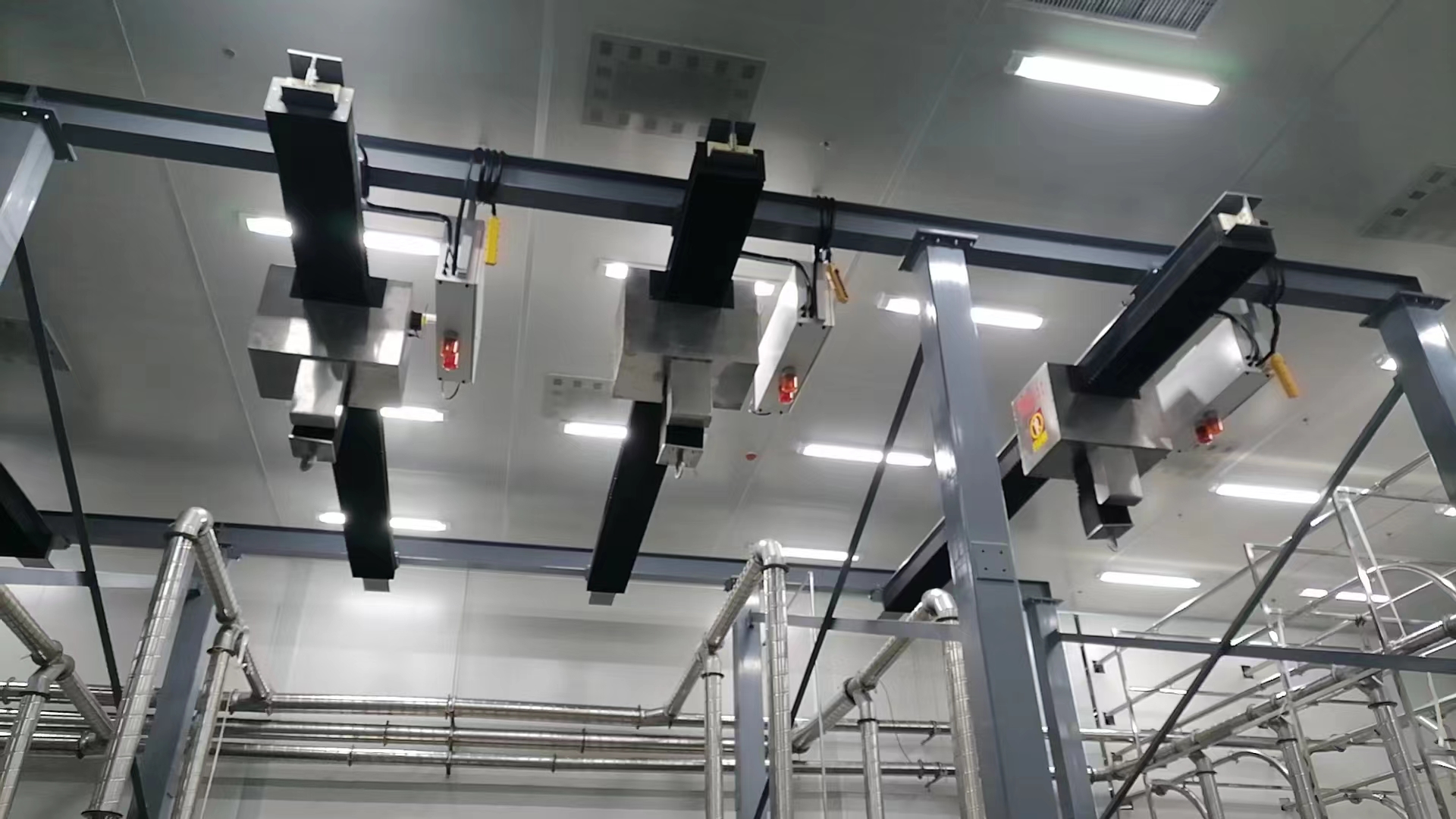 • Efficient Material Handling:
Cleanroom bridge cranes provide a reliable and efficient solution for material handling tasks in electronic manufacturing facilities. They enable operators to lift, move, and position delicate electronic components, circuit boards, tools, and equipment with ease and precision. By reducing manual handling, these cranes enhance productivity, minimize the risk of damage to sensitive electronic parts, and ensure smooth workflow within the cleanroom environment.
• Equipment Installation and Maintenance:
The installation and maintenance of electronic equipment often require precise positioning and careful handling. Clean room overhead cranes offer the necessary stability and control to safely lift and place heavy machinery, robotic systems, testing instruments, and other equipment. Their flexible rotation and adjustable booms allow technicians to access hard-to-reach areas, simplifying installation and maintenance processes while maintaining cleanroom integrity.
• Contamination Control:
Contamination is a significant concern in cleanroom environments, as even minor particles can adversely affect electronic components'performance. Cleanroom overhead cranes are designed with contamination control in mind. They are constructed using materials that minimize particle generation and can be equipped with smooth, easy-to-clean surfaces. Additionally, these cranes can be integrated with cleanroom hvac systems to prevent the introduction of external contaminants during material handling or equipment installation.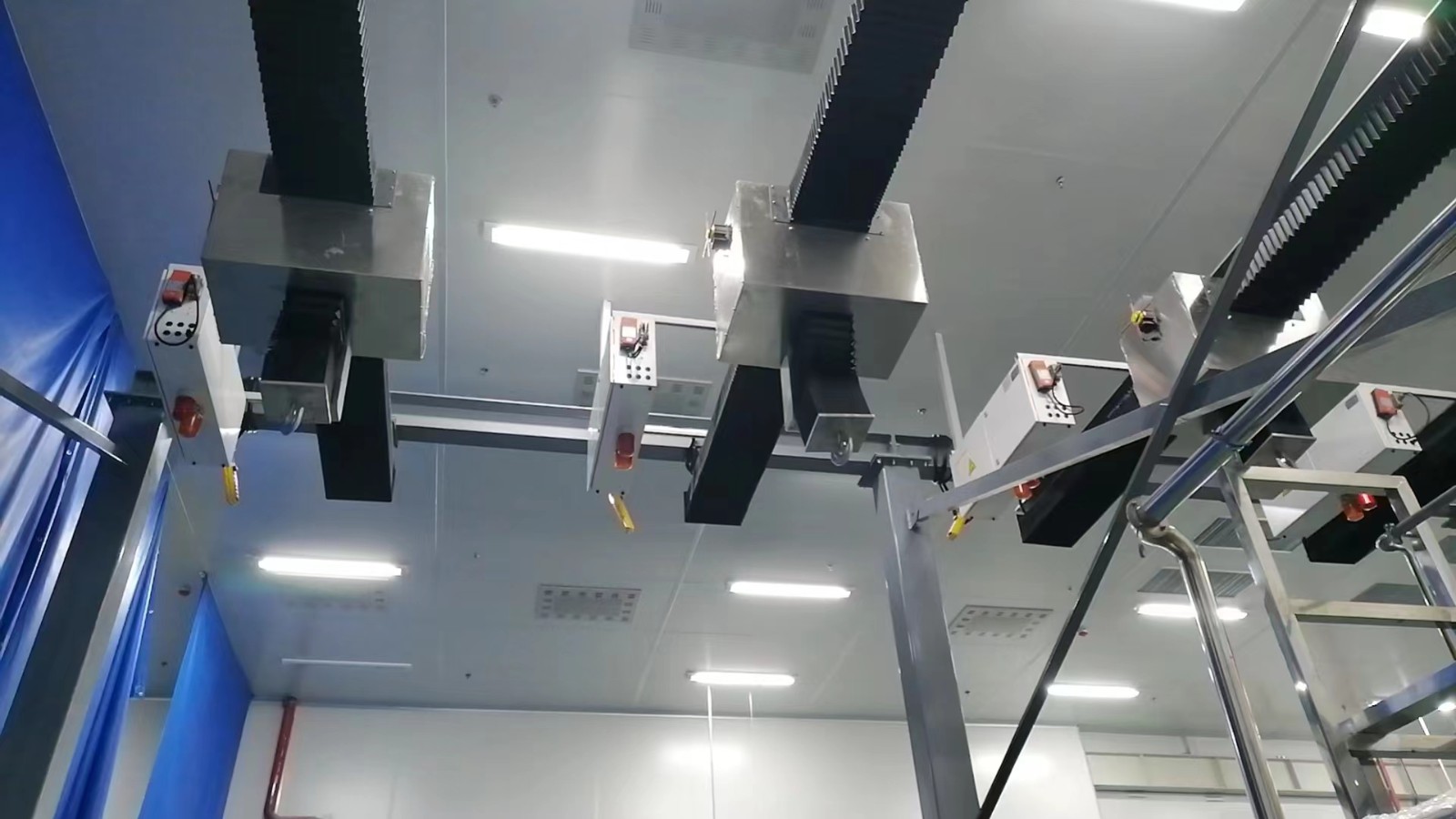 • Ergonomics and Operator safety:
Cleanroom overhead cranes contribute to a safer and more ergonomic working environment for operators. They reduce the risk of manual lifting injuries by providing mechanical assistance for heavy loads. Operators can precisely position equipment or components, minimizing the potential for accidents, strains, or damage. The ergonomic design of overhead bridge cranes also helps maintain operator comfort and productivity during prolonged cleanroom activities.
• Space Optimization:
Cleanroom overhead cranes are designed to maximize space utilization within cleanroom facilities. They can be installed as freestanding tracks or integrated into existing cleanroom infrastructure, allowing for flexible placement and optimal utilization of available space. This adaptability ensures efficient workflow and minimizes disruptions within the cleanroom environment.
Overall, clean room bridge crane have become indispensable tools in the electronic industry, enabling efficient material handling, precise equipment installation and maintenance while ensuring contamination control. When selecting cleanroom lifting mechanism, it's crucial to consider their design, materials, and integration options to align with the specific requirements of the electronic industry and maintain the stringent cleanliness standards of cleanroom environment.
Apart from the electronic industry, cleanroom overhead cranes also can be used in chemical, laboratory, aerospace industries to help efficient work. Contact us to get more lifting solution.