| Jib Cranes Applied in Lithium Battery Automatic Assembly Line
Assembly lines are the most commonly used method in the mass production of products. They reduce labor costs because unskilled workers are trained to perform specific tasks.For example, intelligent cr
Assembly lines are the most commonly used method in the mass production of products. They reduce labor costs because unskilled workers are trained to perform specific tasks. For example, intelligent crane in electronic industry. Jib crane in lithium battery automatic assembly line, and workstation crane used in production lines. Based on intelligent robots and information-based manufacturing technology, the lithium battery production line can realize flexible and intelligent production.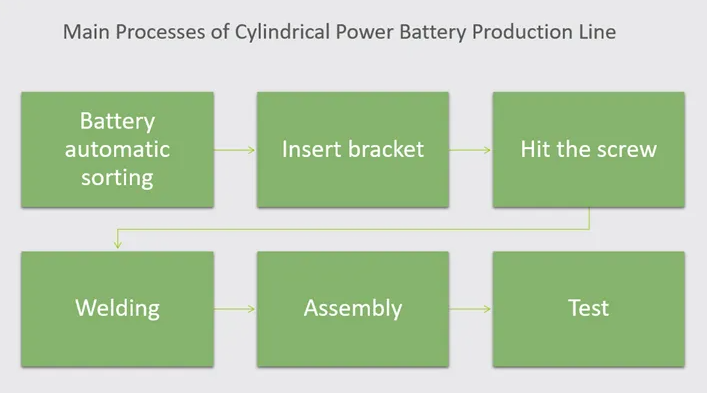 Jib cranes play a crucial role in assembly lines across various industries, facilitating efficient and precise material handling, equipment installation, and product assembly. In the AGV-PACK line, it mainly includes processes such as box on-line processing, cooling system installation, module entry, module locking, and PACK testing.
• Raw material Handling: Jib cranes are used to lift, move, and position raw materials, components, and sub-assemblies along the assembly line. For example, workstation overhead cranes enable the seamless transfer of heavy or bulky items between workstations, ensuring a smooth workflow. It can transport materials from storage areas to the assembly line, facilitating just-in-time delivery and minimizing the need for manual handling.
• Tray and Pallet Handling: Wall-mounted jib cranes facilitate the movement of trays and pallets containing partially assembled battery components or finished battery modules. They assist in transferring these trays between workstations, testing stations, and storage areas. Cranes ensure efficient material flow and minimize the risk of product damage or contamination.
• Ergonomics and Safety: Jib cranes contribute to ergonomic work environments by reducing the physical strain on workers. Simply using a remote control of crane help eliminate the need for manual lifting of heavy objects, reducing the risk of injuries and musculoskeletal disorders. By ensuring safe and controlled lifting and movement, cranes also mitigate the risk of accidents, equipment damage, and product defects.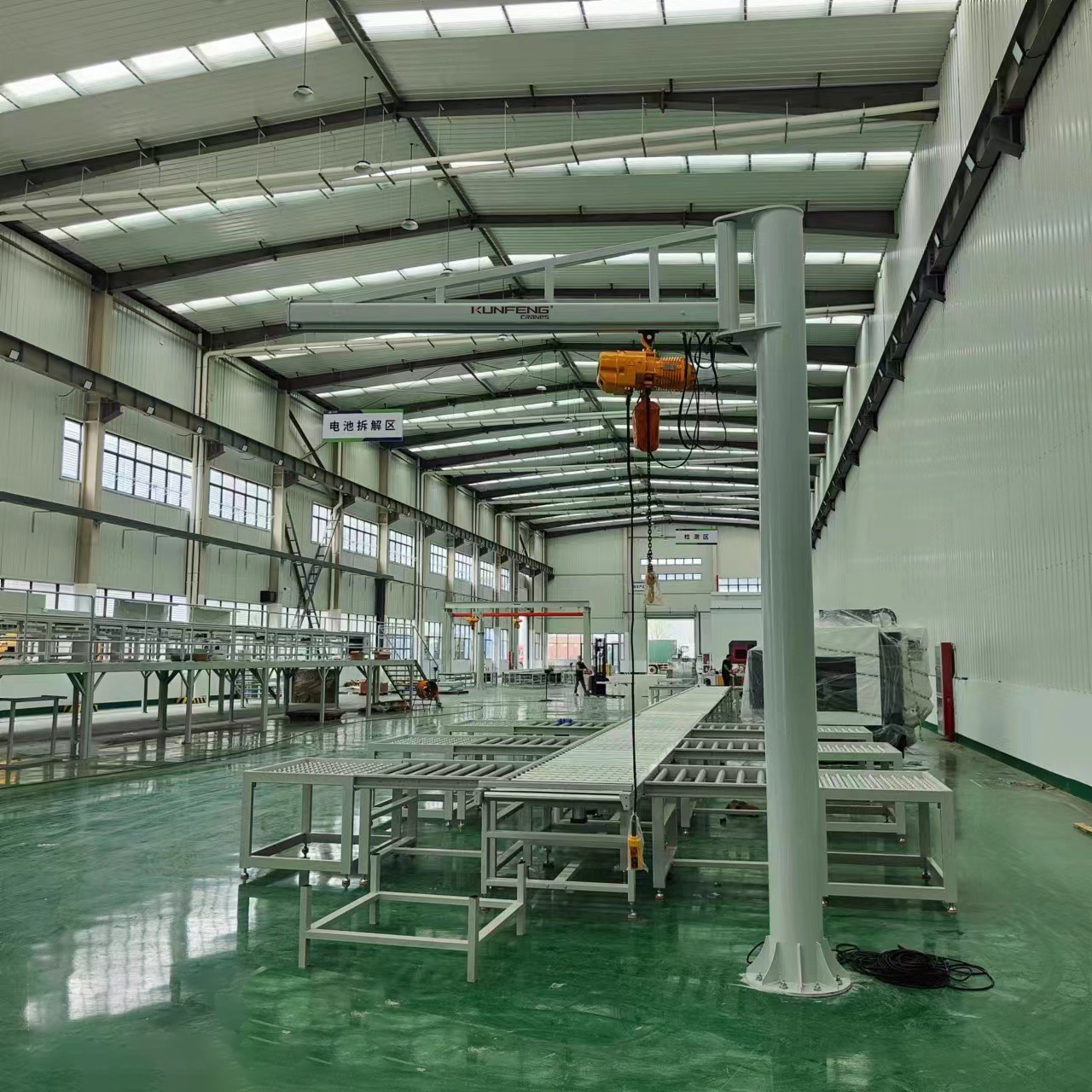 • Equipment Installation: Assembly lines often require the installation of large machinery, equipment, and production line systems. Cantilever jib cranes provide the necessary lifting capacity and precision to safely position these heavy objects. They ensure accurate alignment and integration of equipment with the assembly line, minimizing installation time and optimizing production efficiency.
By incorporating jib cranes into lithium battery assembly line operations, manufacturers can improve productivity, streamline material handling, enhance worker safety, and maintain product quality and consistency. The specific type and configuration of cranes used depend on the nature of the assembly line, the weight and size of the objects being handled, and the overall layout of the production facility.