| Understanding the Price of FEM/ISO Crane
Many crane manufacturers design to European standards because they are based in a European country. KUNFENG products meet the European Materials Handling Federation (FEM) standards. FEM is the Europea
Many crane manufacturers design to European standards because they are based in a European country. KUNFENG products meet the European Materials Handling Federation (FEM) standards. FEM is the European Material Handling Federation. Duty classifications of products designed to FEM standards are calculated with input from the load spectrum and operating time. This calculation results in a classification shown below which is applied to the hoist, trolley, and bridge motor use.
F&Q: About Bridge Crane Duty you should know
What are the Hoist Rating?
Based on the hoist duty classification, the maximum number of starts per hour, maximum on-time minutes per hour, and the mean effective load.
H1 – Standby or infrequent usage
H2 – Light service
H3 – General service, running up to 25% of the work period
H4 – High volume of heavy loads
H5 – Heavy service to approach continuous service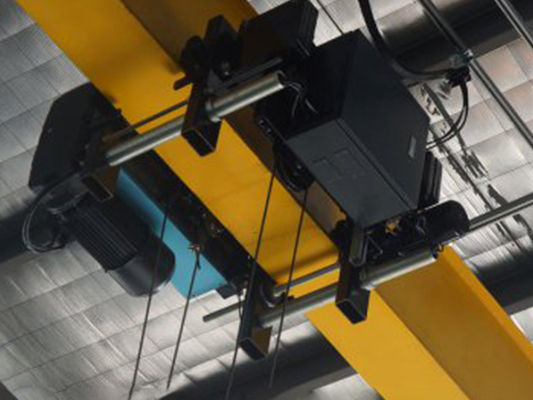 What does FEM mean?
FEM (European Materials Handling Federation) has established a similar set of standards called FEM crane duty classifications. These classifications are widely used in Europe to categorize the duty cycles of cranes. The FEM crane duty classifications are similar to the ISO classifications but are denoted using numbers instead of letters:
FEM duty classifications for hoists trolleys, and bridge motors include:
What is the Crane Duty?
• 1Dm/ 1Cm – Standby or infrequent usage
• 1Bm – Light service
• 1Am – Light to medium service
• 2m – Medium to heavy service
• 3m – Heavy service
• 4m/5m – Severe service
| | | | | | | | | |
| --- | --- | --- | --- | --- | --- | --- | --- | --- |
| FEM | 1Dm | 1Cm | 1Bm | 1Am | 2m | 3m | 4m | 5m |
| ISO | M1 | M2 | M3 | M4 | M5 | M6 | M7 | M8 |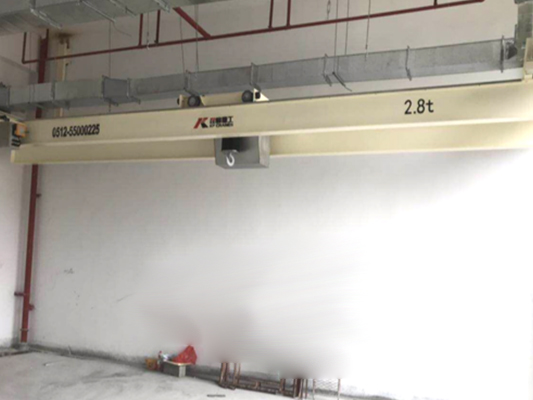 What does ISO Duty of Crane mean?
ISO (International Organization for Standardization) has developed a set of standards known as ISO crane duty classifications. These classifications define the specific duty cycles or operating conditions under which a crane is designed to operate. For example, ISO M3 crane refers to cranes in moderate using. Crane in M3 duty means moderate usage with a higher number of load cycles per hour and a moderate average load capacity.
Click here to learn more cranes in M3 work duty.
Why it is needed to confirm the duty classification?
When choosing a crane for your specific application, it's important to determine the crane's duty cycle first. This will help you choose the most suitable and cost-effective option, ensuring durability and reliability for your crane and its components.
Cranes with the same capacity and span can vary greatly in price due to their different duty classifications. High duty classification cranes come with specific components such as electric motor, electric hoists, bearings, end carriages, and crane controls, which make them more expensive. On the other hand, low duty classification cranes have more economical components and a standard design, which makes them less expensive.
When buying a crane, it's essential to consider your future requirements. If you plan on long-term work or production expansion in the future, your crane should be able to handle more lifts and heavier loads.
Contact today to learn more cranes and lifting options.