| 5 Ton Electric Polyester Belt Hoist for Cleanroom Chemical Industry
Electric belt hoist is a type of lifting device that uses a belt as its primary mechanism to lift and lower heavy loads. It is widely used in various industrial applications due to its hygienical safe
Electric belt hoist is a type of lifting device that uses a belt as its primary mechanism to lift and lower heavy loads. It is widely used in various industrial applications due to its hygienical safety, efficiency, and reliability. The belt material plays a crucial role in the performance and durability of the electric belt hoist. Load capacity range from 500 kg to 6,000 kg.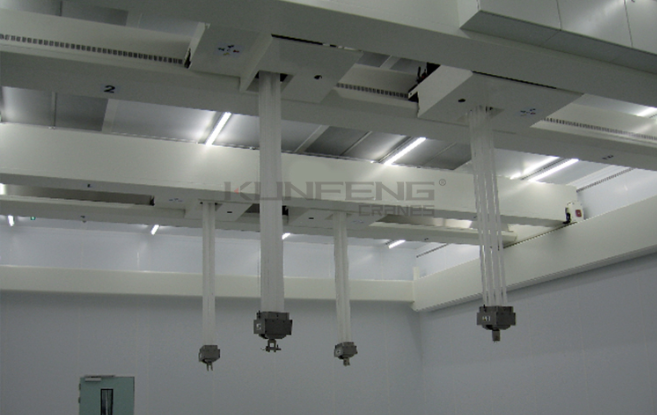 BELT CRANE COMPONENTS:

• Trolley: electric trolley are an ideal option for belt hoist, trolley for low capacity, and motor saddle trolley for large capacity.
• Construction: The belt hoist is available with stainless steel components. And hoisting gear and powerful hoisting motor for safe operation.
• Safety Device: Overload protection, thermal protection and IP55 hoist motor are all ensure the safe performance of polyester belt hoist. Meanwhile, our electric polyester belt hoist encourage two lifting speeds (0.1-20 m/min) and five gears for accurate lifting motion. And it's supportive to operate two tandem self-adjusting belt hoist.
• Belt & Hook block: The lifting belt is resistant to various acids, alkali, mineral salts, solvents, and oil. In addition, the hook block is available as steel version and stainless-steel version, and there is no lateral hook movement because of the special design.
• Control Panel: KUNFENG Cranes clean room belt hoists are operated by control panel or industrial pad, which makes the operation more safe and efficient. Pad operation makes it easier to move with preset precision and ensures positioning accuracy within 2 mm.
Unlike the traditional electric chain hoist with stainless steel cover and organ cover, the belt crane not only breaks the limitation of the stainless steel cover, which makes the crane have a smaller headroom clearance, but also is more dust-proof and more suitable for microchip maker and food industries.
FEATURES OF BELT HOISTS: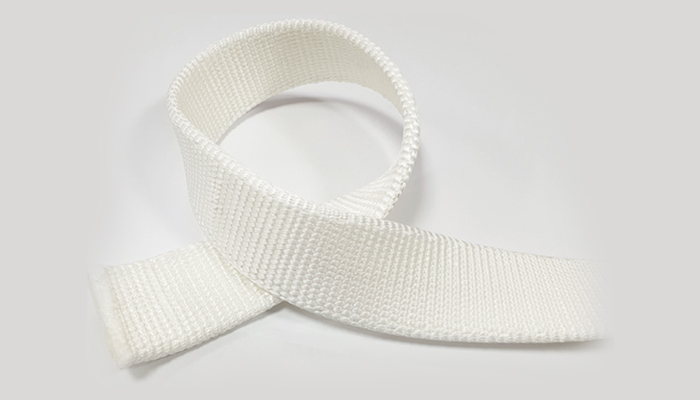 • Made of polyester, belt hoist ensure the safe and gentle operation. The belt is resistant to various acids, alkalis, mineral salts, solvents, and oil products.

• Lubricant free belt with low particle emissions in the air
• Tandem hoisting and moving between two electric belt hoists
• Accurate positioning with minimum error within 2mm
In conclusion, the electric belt hoist is an efficient and reliable lifting device that is widely used in various industrial applications. The material of the belt plays a crucial role in determining the performance and durability of the hoist.
As a leading crane factory in China, KUNFENG CRANES keeps focusing on crane innovation and supplies large capacity lifting equipment, such as 10 ton overhead bridge crane, 5 ton gantry crane, 3 ton cantilever jib crane, etc. Meanwhile, cleanroom crane hoists, explosion-proof hoists, load turning devices and other crane accessories also can be manufactured.